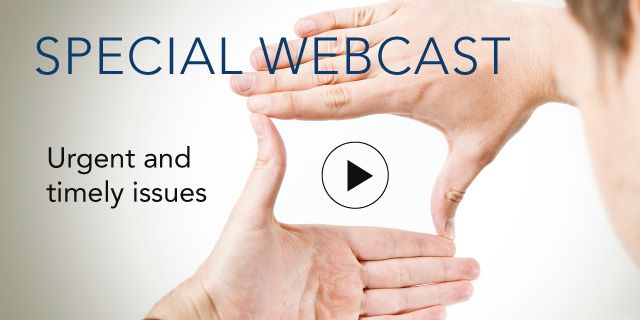 CEO Challenge - Talent
Global CEOs Select Human Capital as a Top Challenge for 2012. How Will They Address The Challenge?
11 June, 2012 | (01 hr)
Sign In to access this Webcast
The Conference Board is most pleased to present the latest in our annual report series, The 2012 CEO Challenge. Since 1999, The Conference Board Survey has asked CEOs, presidents and chairmen across the globe to identify their most critical challenges for the coming year. According to the 776 top global executives who responded to the 2012 survey, innovation and human capital are the top two challenges but in both India and China, human capital is the number one challenge. What did European CEOs think?
For those of us in human capital, the 2012 CEO Challenge is an especially important report that speaks to the critical role human capital plays for organizations around the world, especially in high-growth markets.
As countries are finding a way out of the global financial crisis of the past few years, human capital re-emerges as critical to success. At business briefings around the world following last year's report, Human Capital Professionals spoke out about the findings, the implications and their views on rankings and the appropriate strategies from their perspective, forming the nucleus for the report, CEO Challenge Reflections: Talent Matters.
The criticality of human capital is not news to members of this profession. Those of us in human capital already know the difficulties of retaining top performers, raising engagement levels, developing leaders and finding skilled talent in far-flung and hot labor markets. These are the fields in which we have toiled for years. What is different now is that the view of the C-Suite is aligned with ours; no business strategy can be executed without the right talent; no innovation occurs without creative, inquisitive people; and no company survives without layers of strong, vibrant leaders who lead it confidently forward. CEOs were very clear about which strategies they felt critical to address the human capital challenge. The Conference Board's annual study of CEO priorities, according to the CEOs themselves, will be hot off the presses.
Rebecca Ray, Ph.D., Senior Vice President and the leader of the Human Capital Practice at The Conference Board, and Rainer Schultheis, Vice President and Managing Director for The Conference Board in Europe, the Middle East, and India, will share the findings from the study and begin the conversation about not only what is on the minds of our business leaders but also the implications for Human Capital Professionals.

Who should attend:

Human Capital, Talent Management, Human Resources, Learning, Strategy Executives – those responsible for implementing talent-related strategies at their organizations.

Speakers
Rainer Schultheis
Executive Vice President and Managing Director, International
The Conference Board

Rainer Schultheis is Executive Vice President and Managing Director, International. His previous positions at The Conference Board include executive fellow for the European finance and economics councils; program director of the Asia-Pacifi c CFO Council, the Asia-Pacific Supply Chain Council, an...Full Bio

Rebecca L. Ray, PhD
Executive Vice President, Human Capital
The Conference Board

Rebecca Ray is the Executive Vice President, Human Capital, at The Conference Board. She leads the US Human Capital Center and is responsible for member engagement and retention as well as the overall quality and continuing integration of all research and offerings across the human capital spectr...Full Bio