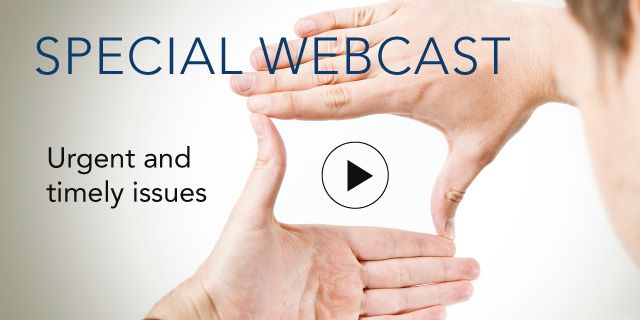 Using Social Media to Drive Operational Excellence

21 May, 2012 | (01 hr)
Sign In to access this Webcast
Social media is enabling transformation in some important parts of the value chain, especially marketing and communications. It's time to learn and apply these game-changing technologies to the core value creation parts of business: operations and innovation. Join The Conference Board and fellow members in the upcoming webcast, "Using Social Media to Drive Operational Excellence," where we will share insights from new research on the application of social media and explore how these can be leveraged to create breakthroughs in operational performance and innovation.
In this hour-long webcast, we will:
Share findings and insights from recent Research Working Groups with Fortune 500 on creating the right conditions necessary for social learning and collaboration to thrive in organizations
Highlight game-changing social media applications and examples in accelerating participative development and performance
Engage with participants in the exploration of new possibilities for social media to (1) enable collaboration at speed to improve day-to-day operations and dynamically manage risks, and (2) accelerate idea incubation and implementation.
Audience: Operations, Business Improvement, Performance Management, Continuous Improvement, HSE, and Quality and Risk Management.
Speakers
Robert Armacost
Global Head of Knowledge
KPMG

Kent Greenes (Moderator)
Senior Fellow, Human Capital and Program Director, Change & Transformation Council and Knowledge & Collaboration Council
The Conference Board

Kent A. Greenes is a Senior Fellow in Human Capital and Program Director at The Conference Board. He has worked internationally in a variety of executive, operations, technology and business renewal roles in the energy, engineering and consulting industries. He is recognized internationally as a ...Full Bio