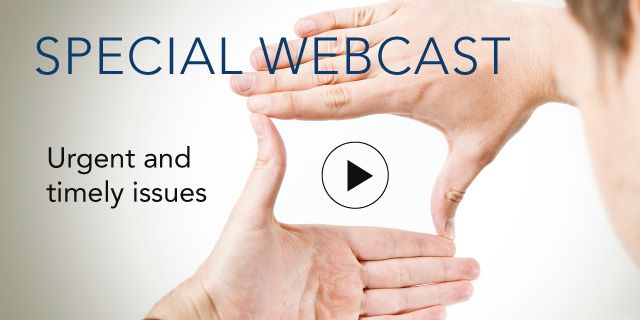 Fragile China?
Appraising Economic Developments and Operating Conditions for MNCs
23 April, 2012 | (01 hr)
Sign In to access this Webcast
Reading the proverbial "tea leaves" on China has arguably never been more difficult than at present. China's stand-out economic performance since the global financial crisis now appears to hang in balance as the country struggles to tamp-down and contain the after effects of the unprecedented credit stimulus of 2008-2010. Will China's 5th generation leadership, who will take the helm later this year, resume the reform agenda favoring increased marketization that stalled in the mid-2000s?
In this webcast, David Hoffman, Vice President and Managing Director of The Conference Board China Center for Economics and Business, will dimension China's near-term economic outlook and medium term economic challenges, and outline the issues, implications and opportunities – yes opportunities – for MNCs in China that are inherent to the economic transition now underway in China.
The China Center for Economics and Business in Beijing provides essential information and insights on China to help members continually deepen their understanding and improve their business planning and performance in China. The China Council US and China Council Europe leverage China Center knowledge and resources to keep senior-most HQ executives who have corporate responsibility for China well informed on and in front of high priority China developments that are critical to their business. Learn more: https://www.conference-board.org/chinacenter/, or contact our China Program Specialist Ethan.CramerFlood@conference-board.org

Audience: MNC executives with strategic responsibility, oversight accountability, or operational management duties involving their company's approach to China.
Speakers
David Hoffman (Moderator)
Senior Vice President Asia and Managing Director of the China Center for Economics & Business
The Conference Board

David Hoffman is responsible for development, thought leadership, and programming for The Conference Board of Asia, and for China-related business and policy-community engagement worldwide. His areas of expertise include:

MNC success factors, operating challenges, and best practice...Full Bio