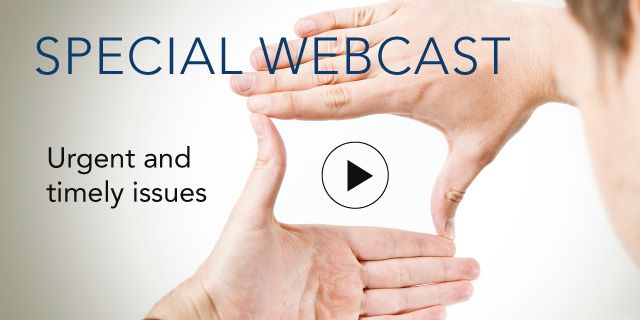 Shared Services and Outsourcing Trends

19 April, 2012 | (01 hr)
Sign In to access this Webcast
Many companies have developed aspects of the shared services model, and others have embraced the outsourcing service delivery model/hybrid model in order to improve operations and reduce costs. The next focus areas for value contribution beyond these labor arbitrage models include the Global Business Services (GBS) model, innovation, transformation, and global process solutions. The key issues faced by companies include transformational change, managing BPO contracts, talent life-cycle, risk management and governance.
This interactive webcast will explore the next level of efficiency, key levers for optimization, and GBS concepts. The discussion will also focus on enhancing strategic agility, improving performance and building capability.
Audience: This webcast is intended for senior executives responsible for shared services and HR services, as well as business partners, finance executives, and managers of outsourcing companies.
Speakers
Dr. Vipin Suri (Moderator)
Program Director, Asia Supply Chain Management Council
The Conference Board
Managing Director, Shared Services International Inc.

Dr. Vipin Suri is the Shared Services Expert with SGS Ltd. in China and the Managing Director of Shared Services International. As a management consultant for over 14 years, Vipin has successfully assisted a number of companies in the Asia-Pacific Region, North America, India, Europe and Australi...Full Bio