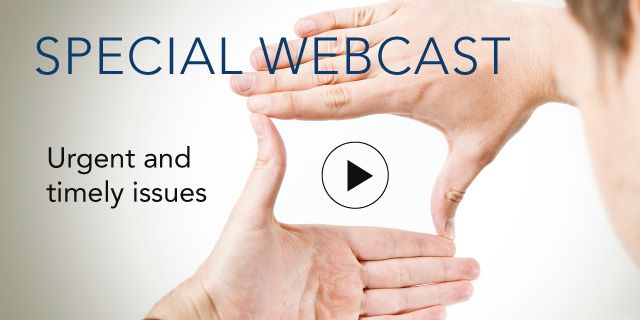 Book Discussion: Measuring Leadership Development

18 May, 2012 | (01 hr)
Sign In to access this Webcast
To view the on demand recording of this webcast, please make sure to login to our website by using the sign in button on the right hand side of this page. You can also use this button to create a free account, which will grant you access to our entire book discussion series!
Join us for our next Human Capital Exchange Book Discussion, featuring Jack Phillips, Ph.D., world-renowned expert on accountability, measurement, and evaluation, Patricia Pulliam Phillips, Ph.D., President & CEO for ROI Institute, Inc., and Rebecca L. Ray, Ph.D., Senior Vice President, Human Capital for The Conference Board, as they discuss their important new book, Measuring Leadership Development: Quantify Your Program's Impact and ROI on Organizational Performance.
Though leadership development has become a driving force behind successful organizational performance, tight business budgets and scarce resources often force executives to examine the financial worth of these programs. It has become vitally important that human capital practitioners learn how to disclose identifiable benefits for these critical programs to financial decision-makers. This groundbreaking book provides important tools that can be used for both ascertaining and communicating the tangible business benefits of a company's leadership development programs. Please join us for this very important discussion.
Audience: Human Capital professionals charged with leadership development, strategic workforce planning, workforce readiness, diversity & inclusion, talent management, strategic human resources, employee engagement or human capital analytics
Speakers
Rebecca L. Ray, PhD
Executive Vice President, Human Capital
The Conference Board

Rebecca Ray is the Executive Vice President, Human Capital, at The Conference Board. She leads the US Human Capital Center and is responsible for member engagement and retention as well as the overall quality and continuing integration of all research and offerings across the human capital spectr...Full Bio

Jack J. Phillips, Ph.D.
Chairman
ROI Institute

Jack J. Phillips, a world-renowned expert on accountability, measurement and evaluation, is co-founder and chairman of the ROI Institute. Phillips provides consulting services for Fortune 500 companies and major global organizations. The author or editor of more than 50 books, he conducts worksho...Full Bio

Patti P. Phillips, PhD
Distinguished Principal Research Fellow
The Conference Board
President & CEO
ROI Institute, Inc.

Dr. Patti Phillips is president and CEO of ROI Institute, Inc. A renowned leader in measurement and evaluation, she helps organizations implement her ROI Methodology in 70 countries around the world. Since 1997, she has been a driving force in the global adoption of the
RO...Full Bio