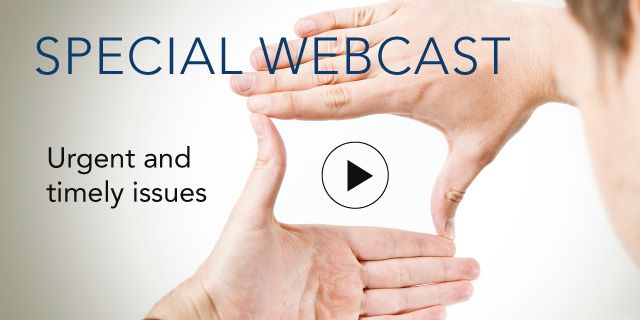 Winning with a Culture of Recognition: Strategies at the World's Most Admired Companies
An Interview with Derek Irvine
18 April, 2012 | (45 min)
Sign In to access this Webcast
Join Derek Irvine, Vice President Client Strategy and Consulting to get key insights from his book, "Winning with a Culture of Recognition: Recognition Strategies at the World's Most Admired Companies." This 45-minute webinar will be packed with proven case studies and first-hand stories behind some of the world's greatest company cultures.
Derek will discuss proven strategies to help companies engage employees and unify culture. You'll discover how Winning with a Culture of Recognition offers business and HR leaders the best practices that have elevated employee recognition into a must-have HR program for today's progressive companies. Drawing from more than a decade of experience evolving recognition, Irvine brings unparalleled expertise in helping global companies plan successful strategic recognition programs and put them into action.
To guide managers and chief executives alike, Irvine offers solutions for how managers can keep employees engaged and productive. With a mix of case study examples and actionable tips, Winning with a Culture of Recognition chronicles leaders at some of the world's best known companies and how they transformed their corporate cultures. You'll leave the discussion armed with actionable ideas on employee motivation and retention to help leaders create a culture of recognition that leads to double digit increases in employee engagement.
In this webinar, you'll also learn:
How to strategically manage a company culture using the power of employee recognition
Why recognition is the fastest and most effective way to positively impact employee performance
What recognition program components deliver engaged employees and bottom-line profits
How recognition has evolved from a tactical program to a strategic management discipline
Who should attend
HR Professionals with interest in the areas of rewards and recognition, total rewards, compensation & benefits, performance management, talent management, or corporate culture.
Speakers
Derek Irvine
Vice President Client Strategy and Consulting
Globoforce

Derek Irvine is one of the world's foremost experts on employee recognition and engagement, helping business leaders set a higher vision and ambition for their company culture. As a renowned speaker, author of an acclaimed blog, Recognize This!, and the co-author of Winning with a Culture o...Full Bio

David Learmond (Moderator)
Senior Advisor and Senior Fellow, Human Capital and Program Director, Asia-Pacific Human Resources Council
The Conference Board

David Learmond is a senior advisor and senior fellow in human capital at The Conference Board. In these roles, he supports the human capital practice, which includes Human Capital Exchange™, research, conferences, webcasts, and other human capital programs.

Full Bio