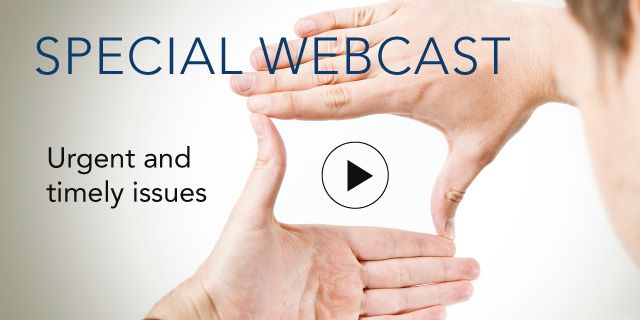 Achieving Service Delivery Objectives in an Outsourced Environment

30 April, 2012 | (01 hr)
Sign In to access this Webcast
Committing to a five-plus year contract with an outsourcing service provider requires a certain leap of faith. Technologies, company management and objectives, and the economic environment are constantly changing and require flexibility and innovation. Yet, probably the single most frequently heard critique of providers is that they fail to bring innovation. Moreover, outsourcing can have the effect of calcifying through a contract for the existing service delivery and making change more difficult.
Eric Galvin, Vice President of Call Operations and Strategy at Cigna, will address the topic of how to achieve one's service delivery objectives within a complex, multi-vendor, in-sourced and outsourced environment. Eric is responsible for customer and healthcare professional customer service and other back-office operations for Cigna with an internal workforce of 2,000 employees and more than 10 vendors at different points in the value chain.

In viewing, participants will:
explore ways to add flexibility and scalability to your outsourcing engagements in order to be prepared for changing business needs;
understand how to consistently achieve the service delivery goals you and your organization require;
uncover ways to find value and growth opportunities well beyond the scope of the contract; and
discuss how to avoid the most common pitfall of outsourcing—lack of innovation.
Audience: This webcast is intended for senior executives involved in outsourcing, procurement, sourcing, finance, strategy, and operations.
Speakers
Eric Galvin
Vice President Call Center Operations and Strategy
CIGNA

Eric Galvin is the Vice President – Call Operations and Strategy where he leads all Call contact functions in support of more than 11 million CIGNA Healthcare medical and 10.4 million Dental customers nationwide. Mr. Galvin joined CIGNA in August, 2000 into CIGNA's Financial Leadership Prog...Full Bio

Stephen Dunn (Moderator)
Director
Deloitte Consulting LLP

Stephen Dunn is a Deloitte Consulting LLP Director based in Dallas, Texas. Mr. Dunn has spent the last twenty years in IT and Consulting with a focus for the past ten years on outsourcing advisory services. He currently leads Deloitte's Outsourcing Advisory Services group in the Mid-America...Full Bio