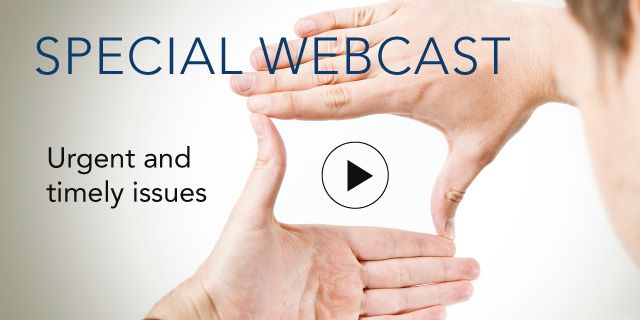 Dual Careers and Overseas Assignments – How to Address the Challenges

13 March, 2012 | (01 hr)
Sign In to access this Webcast
The increasing prevalence of dual-career couples presents both challenges and opportunities to companies. Overseas assignments can be particularly difficult since key employees are increasingly unwilling to relocate unless a suitable position can be found for their partners. Expatriate postings can founder because of spouse concerns and dissatisfaction. Companies also need to consider other dual-career issues to retain talent, including the growing desire of men and women for work-life balance, the provisions for parental leave, and childcare or eldercare support. This webcast will provide insights, based on hands-on experience of two leading companies, into why careful management of dual careers is crucial for talent retention, looking at the challenges and opportunities this issue poses.
This webcast will discuss:
How Nestle has partnered with over 30 multinationals, NGOs and academic institutions to create the International Dual Careers Network, the first of its kind in the world, providing job visibility and outlining the rules on how expatriate spouses can find a job.
How Schlumberger, the oilfield services group, manages dual career couples with their career planning and judicious expatriate postings.
Who Should Attend:
Senior executives, managers and practitioners responsible for talent management, diversity & inclusion, organizational development, human resources, compensation and benefits, and learning and development.
Pre-Qualifications to Attend the Webcast:
Participants with some knowledge of gender diversity issues and the challenges of managing employees in dual-career couples, or an interest in learning about these topics, will gain the most value from this webcast.
Speakers
Sue Johnson
Global Head of Gender Balance & Diversity
Nestlé Group

Sue is responsible for broadening and deepening the Diversity of the Nestlé employee base of 280,000 people, working in over 100 Countries around the world. She works closely with the Executive board of Nestlé, particularly the Deputy Executive Vice President for HR, advising on str...Full Bio

Tania Gandamihardja
Career Planning, Staffing & Diversity Manager
Schlumberger Limited

Alison Maitland (Moderator)
Senior Fellow, Human Capital
The Conference Board

Alison Maitland is a Senior Fellow in Human Capital at The Conference Board. In addition to serving as a Senior Fellow, Alison is an international writer, speaker, adviser and coach. Her key areas of expertise are: the changing world of work; building inclusive organizations; new models of ...Full Bio