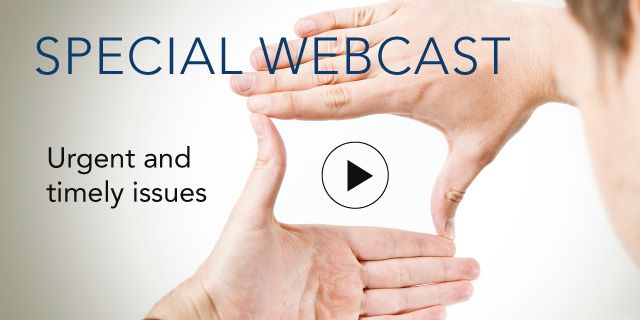 Engaging Business Leaders in Strategic Workforce Planning

12 March, 2012 | (01 hr)
Sign In to access this Webcast
What's the most important tool for effective workforce planning? It's not an interactive dashboard, a statistical software package, or even an Excel pivot table. It's something far more elemental and human. It's the face-to-face conversation between the strategic workforce planning (SWP) leader and the business executive.
Business leaders need a compelling reason to engage in strategic workforce planning (SWP). Absent of that, it's just an HR exercise for which they don't have time. Learn how companies sell the value of SWP and help business leaders think through the workforce implications of change, uncertainties and long-term strategy.
Building on The Conference Board's latest Executive Action Report this webcast is aimed at companies who are just getting started with these important conversations.
What will be covered during the webcast:
Questions That Will Help Get You There
How to Use the Questions
Who Should Lead the SWP Conversation?
Mapping the SWP dialogue in Advance
Who should attend
Chief HR Officer, HR strategists, executives responsible for human capital analytics and/or strategic workforce planning
Speakers
Stacy Chapman
Senior Fellow, Human Capital
The Conference Board

Stacy Chapman is a Senior Fellow, Human Capital at The Conference Board. In this role, Chapman supports the Human Capital Practice which includes The Conference Board Human Capital Exchange™, research, conferences, webcasts and programs in a broad spectrum of human...Full Bio

Sara Murray (Moderator)
Executive Director, Centers
The Conference Board

Sara Murray is the Executive Director of Centers at The Conference Board–Europe. She leads the EU Human Capital Center as well as the EU Marketing & Communications Center. She is responsible for peer learning networks, executive events, and webcasts.

In addition, Sara is respons...Full Bio