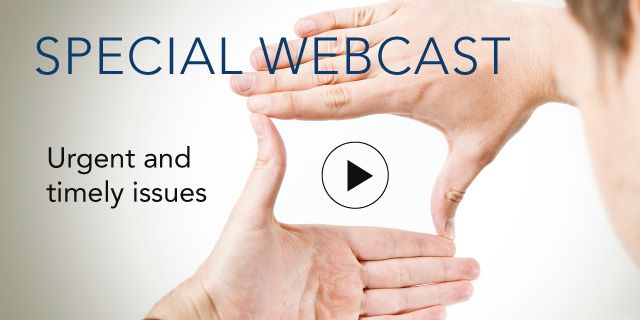 Cloud Computing for Sourcing and Procurement

29 March, 2012 | (01 hr)
Sign In to access this Webcast
More and more organizations are turning to cloud computing to increase productivity, collaboration and efficiency, as well as reduce costs and drive greater value opportunities for the business. As cloud computing is becoming wider reaching and more advanced, the applications of it can almost seem endless. Specifically to sourcing and procurement processes, cloud computing can be an inexpensive way to standardize and automate as well as streamline the most essential processes such as internal/external collaboration, contract management, vendor management, etc. It allows you the opportunity to quickly and easily respond to changing business needs and is also an easy platform for collaboration internally and with suppliers as documents and processes can easily be viewed and shared between groups working together.
During this webcast we will define cloud computing related to sourcing and procurement and explore the benefits to be able to understand how to better utilize and leverage the value opportunities for the business.

In viewing, participants will:
Understand the meaning of the cloud and what are the benefits and applications of cloud computing within sourcing and procurement.
Learn how to quantify the business value of the cloud and how to communicate this internally to gain support of the initiative.
When quantifying value, explore some of the factors that need to be considered beyond typical measurements.
Uncover the ways in which cloud computing can add more value to your business beyond traditional methods of IT sourcing or outsourcing.
Audience: This webcast is intended senior executives in supply chain, sourcing, procurement, finance, strategy, IT and operations.
Speakers
Anthony Menio
Business Productivity Cloud Specialist
Microsoft

Anthony Menio is a cloud computing strategist at Microsoft, focusing on productivity/collaboration solutions. He works with leading enterprise customers to develop cloud computing strategies, and evaluate specific solutions. Mr. Menio's experience spans, manufacturing, professional se...Full Bio

Casey Greenzweig (Moderator)
Program Director
The Conference Board

Casey Greenzweig is a Program Director at The Conference Board for the Global Business and Shared Services Conference, Shared Services Seminar, Strategic Sourcing and Supplier Relationship Management Conference, Big Data and Internet of Things Seminar, and the Corporate Development Conference.Cas...Full Bio