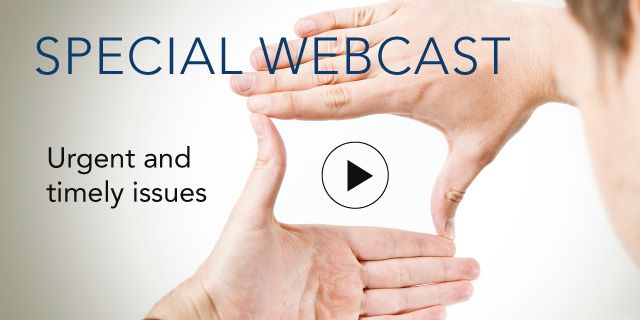 Who Can Lead Strategic Workforce Planning?
Why You May Need to Look Outside of HR
27 February, 2012 | (01 hr)
Sign In to access this Webcast
When companies decide to launch a Strategic Workforce Planning initiative, they face an immediate challenge: Who can lead this effort? Should they look within Human Resources or elsewhere in the organization? If they need to search externally, where?
Throughout the latter half of 2011, The Conference Board has seen a dramatic spike in the number of queries we've received from companies and headhunters asking exactly these questions. Because SWP is still a new methodology, there's no profile of what it takes to lead SWP successfully and no well worn path that companies follow to find such a person. Those determined to find a seasoned SWP leader are diving into the shallow end of the talent pool. Only a handful people have already led a successful SWP implementation and stuck with the process over the three-to-five years it takes to reach maturity.
The shortage of experienced SWP leaders is part of a much larger issue. Human Resources is not the only function scouring the landscape in search of bright, analytic talent. In industries ranging from logistics to retail, the sheer volume of data and the emergence of so called "big data" are creating new products, business models and competitive strategies— and a new job category, "data scientists."
Tune into this webcast to hear the latest findings from The Conference Board on SWP Leader's Skills and Competencies.
Who should attend
Chief HR Officer, HR strategists, executives responsible for human capital analytics and/or strategic workforce planning.
Pre-qualification to attend the webcast
Participants should be responsible for the overall HR function and strategy, or for implementing SWP for their business unit, geography or company.
Speakers
Stacy Chapman
Senior Fellow, Human Capital
The Conference Board

Stacy Chapman is a Senior Fellow, Human Capital at The Conference Board. In this role, Chapman supports the Human Capital Practice which includes The Conference Board Human Capital Exchange™, research, conferences, webcasts and programs in a broad spectrum of human...Full Bio