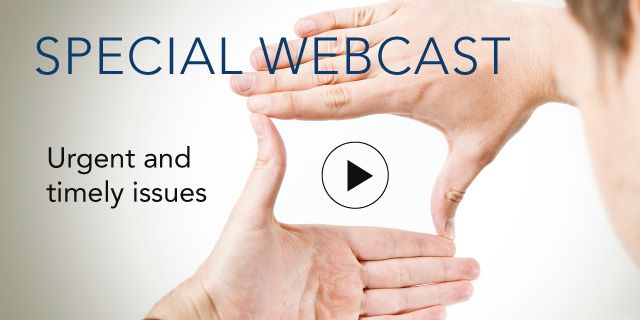 Book Discussion: Too Many Bosses, Too Few Leaders

10 February, 2012 | (01 hr)
Sign In to access this Webcast
To view the on demand recording of this webcast, please make sure to login to our website by using the sign in button on the right hand side of this page. You can also use this button to create a free account, which will grant you access to our entire book discussion series!
Join us for our next Human Capital Exchange Book Discussion! We'll feature a great new book that shapes our thinking in human capital and connect you with authors and thought leaders. Join us to hear from Rajeev Peshawaria, a Senior Fellow, Human Capital, at The Conference Board, on his brand new book, Too Many Bosses, Too Few Leaders. He argues that the biggest void in companies today may well be the lack of inspiring leaders. There is a growing and critical need for leaders who can show us the way out of the current downturn and point the way to a more productive future. Rajeev Peshawaria, also currently the CEO of ICLIF and a former chief learning officer at Morgan Stanley and a veteran of dozens of blue chip companies, shares more than two decades of experience in what it really takes to become an exceptional leader—one who not only runs the company but creates a cadre of supporters who understand the company's goals and missions and work to embody them every day. Part playbook and part an experienced guide through the world of leadership, this book has the potential to unlock the leadership potential inside those who not only lead companies, but run divisions, head up teams and work in roles across their companies every day. Be sure to join us for what is sure to be a lively discussion.
Audience: Human Capital Professionals charged with leadership development, talent management, strategic workforce planning, workforce readiness, diversity & inclusion, strategic human resources, employee engagement or human capital analytics.
Speakers
Rajeev Peshawaria
Senior Fellow, Human Capital
The Conference Board

Rajeev Peshawaria is a Senior Fellow, Human Capital at The Conference Board. In this role, Peshawaria supports the Human Capital Practice which includes The Conference Board Human Capital Exchange™, research, conferences, webcasts and programs in a broad spectrum o...Full Bio

Glenn J. Kaufman (Moderator)
Senior Fellow, Human Capital
The Conference Board

Glenn Kaufman is a Senior Fellow, Human Capital at The Conference Board. In this role, Glenn supports the Human Capital Practice which includes The Conference Board Human Capital Exchange™, research, conferences, webcasts and programs in a broad spectrum of human c...Full Bio