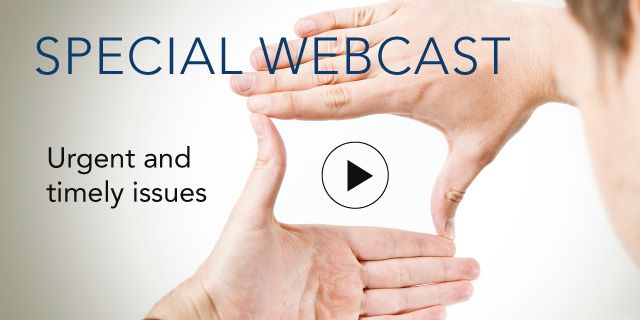 Strategic Leadership in an Operational Role

27 March, 2012 | (01 hr)
Sign In to access this Webcast
High-caliber operational leaders are critical to the long-term success and profitability in an organization. Oftentimes the leaders in these roles may be overlooked and underutilized in the overall strategy of the business. However, operational leaders running key functions have a unique ability to see the bigger picture and collaborate across the enterprise. Those successful in contributing based on these attributes will deliver great value and growth opportunities for the business. During this session we will take a close look at the unique skills and contributions of a strategic operational leader and how these leaders influence, drive, and deliver great success.

In viewing, participants will...
Explore how operational leadership creates unique and valuable thinking for the business
Uncover the strategies for ensuring that functional and operational focus connects to business imperatives
Define the key competencies of the most effective leaders
Learn the five tips for developing your strategic leadership style


Audience: This event is intended to meet the needs of all senior executives within the Operations suite who are looking to add more value and growth opportunities to the business. The event will also benefit executives within Human Resources who are looking to better utilize and engage Operational leaders.
Speakers
Lara Nichols
Senior Director, Global Partner Strategies
Tyco International

Ms. Nichols is a results-driven business executive with a strong background in leadership development, technology management, business process engineering, program design, change management, global service delivery, technology and business process outsourcing and offshoring, supplier and risk man...Full Bio

Antonius Heijmen (Moderator)
Senior Advisor, Outsourcing/Offshoring

Antonius ("Ton") Heijmen is senior advisor, outsourcing/offshoring, at The Conference Board. He has 35 years of experience in global operations, business development,
and consulting. He oversaw The Conference Board research project Thinking Offshoring Through: A Framework for...Full Bio