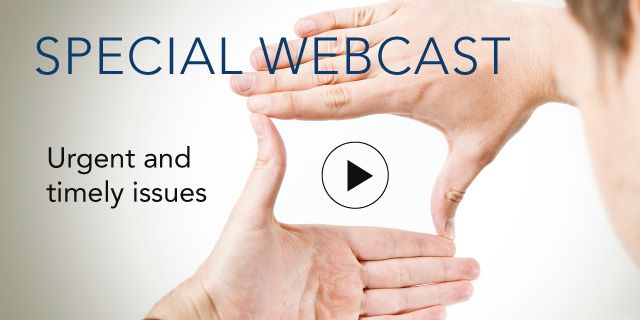 The Intangible Drivers of Future Performance and Value
Understanding the intangible infrastructure of your business
08 March, 2012 | (01 hr)
Sign In to access this Webcast
We are all accustomed to thinking about corporate infrastructure in tangible terms such as buildings and machinery. But the critical infrastructure of business today is mostly intangible, including such varied knowledge resources as business processes, data, human capital, external networks, intellectual property and business models.
This shift is clear in Conference Board research which shows that intangibles investment already exceeds tangible investment inU.S.corporations. This investment is creating a new kind of infrastructure that is moving American business from the industrial to the knowledge economy. Understanding—and managing—this infrastructure is critical to an organization's ability to drive innovation, growth, profits and sustainable shareholder and stakeholder value.
This webcast is for every businessperson who is tired of having conversations that end with the statement, "well, it's intangible." Intangibles are real. They can be measured and they should be managed. Learn to drive the conversation about intangibles using simple tools to measure, manage and monetize this critical infrastructure within your own business.
Speakers
Mary Adams and Michael Oleksak are the co-authors of Intangible Capital: Putting Knowledge to Work in the 21st Century Organization (www.intangiblecapitalbook.com) and the co-founders of Trek Consulting (www.trekconsulting.com).
Trek's consulting clients are intangible-intensive companies in services, technology, healthcare and construction. The firm's typical client is a private company looking to double in value over the period of a few years, often as preparation for an exit and ownership transition. Engagements leverage the firm's tools for measuring, managing and monetizing intangible capital, the class of knowledge assets that makes up 80% of the value and 100% of the competitive advantage of the typical company today.
Mary is also the founder of the 300+ member community at the IC Knowledge Center (www.ICKnowledgeCenter.com). Prior to co-founding Trek in 1999, Mary worked for 15 years in high-risk finance at Citicorp and Sanwa Business Credit.
Michael is also a co-founder of the Exit Planning Exchange (XPX, www.xpxglobal.com), an organization for advisors to private companies with five chapters in the U.S. Prior to co-founding Trek, Michael worked for over 20 years in finance, marketing, sales and management at Bank of Boston, Thomson Financial and Norkom.
Speakers
Mary Adams
Founder
smarter-companies

For nearly 30 years, Mary Adams has helped business leaders conquer challenges such as growth, change, mergers and acquisitions. Along the way, she has lived the shift from the Industrial to the Social Era. This shift is driving a need for basic changes in how we measure, manage and monetize our ...Full Bio

Michael Oleksak
Trek Consulting

Xiaohui (Janet) Hao, PhD (Moderator)
Senior Economist
The Conference Board

Janet Hao is a Senior Economist with the economics program of The Conference Board. She specializes in research on innovation, intangible assets and economic growth. In particular, she measures investment in innovations by commercial banks, investment banks, and insurance companies.

She a...Full Bio