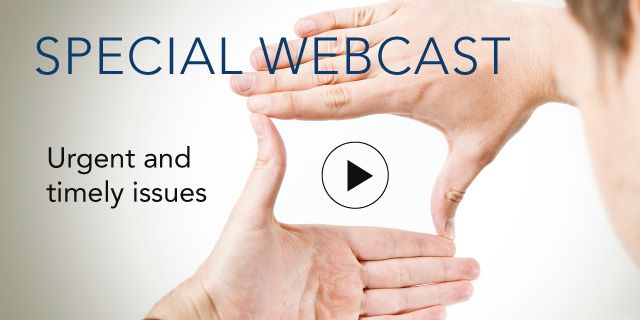 European Labour Market Perspectives Between Gloomy Economic Outlook and Major Transitions in Society

15 December, 2011 | (01 hr)
Sign In to access this Webcast
This webcast will focus on European labour markets and the impact the current crisis will have on its mid and long term issues. It is the first of a comprehensive series which is an integral part of NEUJOBS. NEUJOBS is a European Commission FP7 funded consortium aimed at giving a comprehensive picture of the European labour markets in 2025. It sheds light on the big question if and how actual EU labor market developments will have an impact on major socio-ecological, societal, territorial and skills transitions.
What impact does the sluggish growth environment have on the mid-to long-term expectations with regard to unemployment as well as the composition of the labor force, from the perspective of skills, occupations and industries?
What are the differences between European countries, and between Europe and the United States.
When taking an even longer term perspective, how will the labour market shape up once we get onto a renewed path of growth, driven by changes in demography, education and innovation?
Bart van Ark - The Conference Board, Daniel Gros - The Centre for European Policy Studies and Iain Begg - London School of Economics will outline a number of scenarios, discuss the impact of growth scenarios for several sectors of the European economy and, analyse how Europe might gain an advantage over other economies by reshaping the labor market through a process of socio-ecological transition.
Speakers
Iain Begg
Professorial Research Fellow
London School of Economics and Political Science

Iain Begg is a Professorial Research Fellow at the European Institute, London School of Economics and Political Science. His main research work is on the political economy of European integration and EU economic governance. He has directed and participated in a series of research projects on diff...Full Bio

Daniel Gros
Director
Centre for European Policy Studies (CEPS)


Daniel Gros has been the Director of the Centre for European Policy Studies (CEPS) since 2000. Among other current activities, he serves as adviser to the European Parliament and is a member of the Advisory Scientific Committee of the European Systemic Risk Board (ESRB) and the Euro 50 Grou...Full Bio

Bart van Ark (Moderator)
Senior Advisor
The Conference Board

Bart van Ark is a Senior Advisor of the Economy, Strategy and Finance (ESF) Center at The Conference Board. From 2008 until September 2020 he was Chief Economist and Head ...Full Bio