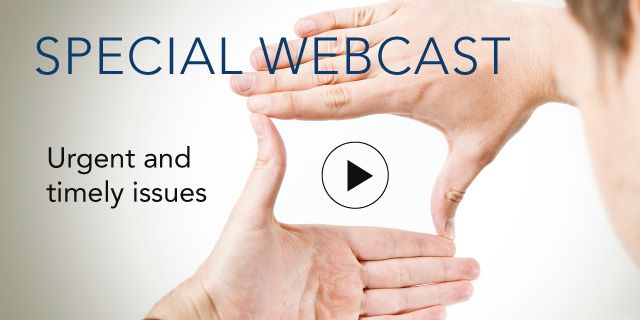 Business Ethics: The Board of Director's Role

29 February, 2012 | (01 hr)
Sign In to access this Webcast
Companies worldwide now acknowledged the need for Board of Director engagement and oversight with respect to company ethics issues and compliance programs. The Conference Board's first study on this subject – Ethics Programs – the Role of the Board (2004), sponsored by Microsoft, established that many companies have taken steps to formally involve their boards in their ethics programs. Since the release of that report the world economic crisis has given rise to a need to revisit these issues and raised additional questions about the effectiveness of director engagement in ethics issues. Join us for a review of the just released Deloitte sponsored project Business Ethics: The Board of Directors' Role.
We will focus on the following areas:
What are the organizational issues in board oversight of ethics programs (full board/committee) monitoring?
How and in what way are directors involved in the ethics issues that the company confronts?
With which company officer(s) does the board/committee have contact?
Does the board receive ethics training? If so what activities are included in such training?
What types of possible violations/ethical questions has the board or relevant committee(s) actually addressed?
What is done to assure ethical conduct of board members?
Who Should Attend: Directors, Senior Managers who report to the Board in Ethics related topics (e.g., Legal, Ethics and Compliance, Human Resources, Finance, Audit)
Speakers
Ronald E. Berenbeim
Senior Fellow

Ronald E. Berenbeim is a senior fellow at The Conference Board. From 2001 to 2003, he served as a project director for a World Bank study of private sector anticorruption practices in East Asia and co-authored, with Jean-François Arvis, Fighting Corruption in East Asia: Solutions from ...Full Bio