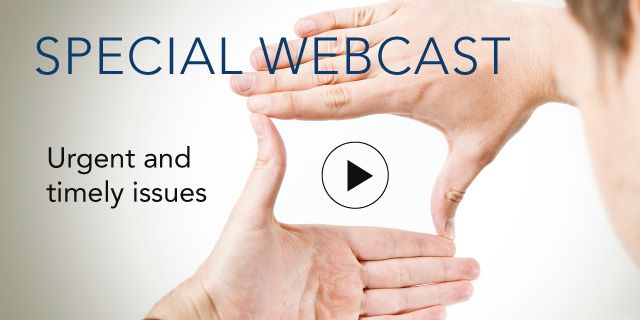 Working at the Intersection of Human Resources, Ethics and Compliance – The Need for Collaboration

18 January, 2012 | (01 hr)
Sign In to access this Webcast
RECORDING FOR THIS WEBCAST IS AVAILABLE IN AUDIO FORMAT ONLY. TO LISTEN, PLEASE DOWNLOAD MP3 FILE.
An ethical culture that is based on more than legal compliance is likely to enhance performance. According to research conducted by The Conference Board, "ethics and social responsibility" are among the top 10 skills employers find important among new employees. Further, "integrity and trust in the management team" has emerged as one of the top drivers of employee engagement.
Human resources, ethics, and compliance senior executives are now examining how they work together, how their functions intersect, and how they can capitalize on each others' strengths to build a strong ethical culture. They are thinking collaboratively and critically about how their company recruits new talent, plans for succession, builds rewards and incentives, sets behavioral expectations, and develops its leaders.
How can your company respond to these challenges to reduce risk and gain competitive advantage?
Specific Topics to be discussed:
The current situation – significant collaboration in certain areas
Consensus supporting increased collaboration – why and how
Barriers and drivers – the key cultural and organizational issues
Utilizing collaboration to promote an ethical culture – two case studies
How collaboration can contribute to enhanced revenue
Building on collaboration to achieve long-term organizational effectiveness
Identifying successful management competencies for ethics and compliance leadership
Who Should Attend: Senior Legal, Ethics and Compliance, and Human Resources Executives
Speakers
Ronald E. Berenbeim
Senior Fellow

Ronald E. Berenbeim is a senior fellow at The Conference Board. From 2001 to 2003, he served as a project director for a World Bank study of private sector anticorruption practices in East Asia and co-authored, with Jean-François Arvis, Fighting Corruption in East Asia: Solutions from ...Full Bio