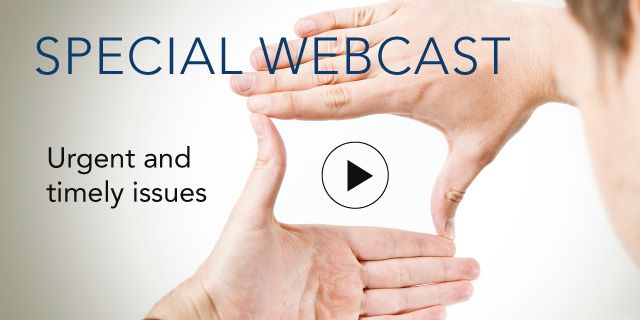 The Link Between Diversity & Inclusion and Organization Development Processes: A Benchmark Study

05 December, 2011 | (01 hr)
Sign In to access this Webcast
While most organizations today would argue that Diversity and Inclusion are core components of their human resources or human capital strategy, how many have actually engaged in what it takes to drive a truly sustainable D&I focused environment? How many have truly approached the from an organizational change perspective? If organizations are to deliver on the promise of enhanced innovation and having a superior employment brand it is critical that they approach D&I from a culture change perspective; and that means applying and/or fully integrating the D&I agenda into core organization development tools and processes.
The purpose of this webcast is to explore the basic premise behind the concept of "inclusive organization development" and to demonstrate though applied examples (from PepsiCo and other companies) ways in which D&I related content can be embedded in the DNA of an organization's people agenda. The data for this presentation will be based in part on a recent benchmark study conducted with a number of Fortune 100 companies (including member companies from the Council of Talent Management I and II) as well as the presenter's experience with others. Following the presentation of results and some case applications there will be a Q&A session.
Specific topics include:
• Definition of Inclusive OD and the link between OD and D&I Core
• Development processes where D&I can play a key role
• Key findings regarding the importance and impact of having a laser focus on participation in D&I related efforts
• Background on the benchmark study
• Findings from the study with specific examples
• Quick wins and implementation challenges to integrating D&I in each area
• Implications for change
This session will be of significant interest to those in organizations charged with either directly owning the strategy and execution of their specific D&I agenda and/or those owners of other internal development processes (e.g., such as surveys, feedback, performance management, talent management, and even capability and training) where D&I is or needs to become an integral part going forward. Those organizations with advanced D&I related programs already in place should find the data and case examples useful as well in further reinforcing their efforts internally, particularly given cost cutting pressures in the current challenging economic environment.
Speakers
Jean McNulty
Program Director
The Conference Board

Jean served as a Conference Portfolio Manager and Council Program Director for The Conference Board from 1992 until 2000. During this time she supervised a number of Program Directors in the development and production of conferences as well as serving as the Program Director for two Marketi...Full Bio

Allan Church, Ph.D.
Vice President, Organization Development & Executive Assessment
PepsiCo, Inc.

Dr. Church is responsible for leading the enterprise wide talent management and people development agenda for PepsiCo. This includes responsibility for the People Planning process, high-potential identification programs, the Performance Management process, Organizational Health Surveys, and the 3...Full Bio