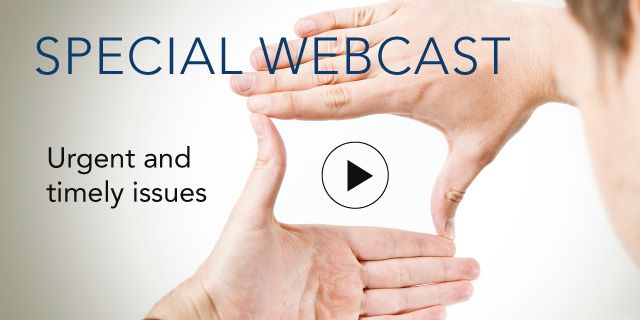 Total Reward to Improve Employee Engagement

27 October, 2011 | (01 hr)
Sign In to access this Webcast
Recent research by The Conference Board has confirmed that there is a clear link between employee engagement and business performance. But worryingly there is evidence that globally employee engagement dropped significantly last year. So what developments are companies introducing to their compensation & benefits programs to improve this situation? Traditional, monetary rewards have been shown not to raise levels of employee engagement so how are HR executives and compensation & benefits professionals using reward to increase engagement and drive organizational performance? Some leading thinkers are looking at Total Reward as a way of helping, but many are not clear on what this means and how a total reward program can be developed and implemented.
Employee Engagement can be a confusing term, so what do companies mean when they use it?

What evidence is there that employee engagement is linked to business success?

How is the link made between Employee Engagement and Total Rewards?

Descriptions of how companies have used the process to improve Employee Engagement.
Who should attend:
HR Executives, Finance Executives, CFOs and people in charge of internal Reward or Compensation & Benefits.
Speakers
Clive Wright
Program Director, Asia-Pacific Total Rewards Council
The Conference Board
Director, Hyperion HR Ltd.

Hyperion HR Ltd. provides HR and reward consulting services to business leaders and HR Directors. He successfully established Hyperion after leaving Mercer in 2009, following 8 years as a Principal. Prior to joining Mercer Clive was Director, Group Compensation and Benefits for The BOC Grou...Full Bio