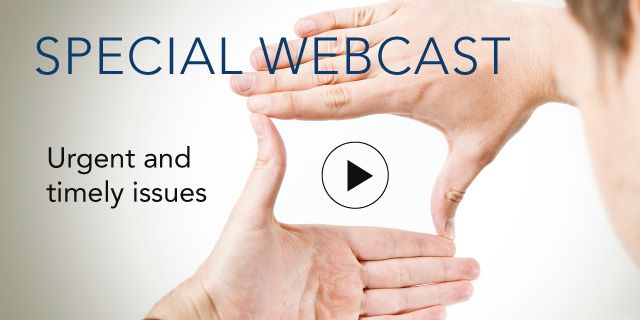 The Apollo Program at Kennedy Space Center

05 October, 2011 | (01 hr)
Sign In to access this Webcast
Apply the lessons of the race to the moon to your business and professional goals. This new program draws on the leadership lessons of the manned space flight effort over the 10-year period of The Apollo Program. Participants delve into leadership practices including, exploring adaptive leadership, and crisis and risk management. The new program takes place at the Kennedy Space Center Visitor Complex, Cape Canaveral, Florida, and will also explore managing complex organizations and creating excellence in execution. After participation in the program, your heightened skills will help you:
• Drive innovation to gain global competitive advantage
• Adapt your leadership in rapidly changing environments
• Encourage flexibility in crisis and risk management
• Build workforce capability, increase preparedness, and enhance learning ability
• Strengthen team leadership

Early Space Exploration Center
• Aligning personal and organizational leadership challenges
• Understanding environmental factors affecting strategic decision making
• Aligning leadership strengths to match your strategic environment
Rocket Garden
• Wernher Von Braun Case Study
• Adaptive Leadership in action
Astronaut Memorial
• Overcoming setbacks through ethical leadership
• Leading recovery and creating opportunities from setbacks
• Leaders teaching leaders
Apollo 11 Theater
• When does a leader step up or step back?
Saturn V Rocket and Debus Building
• Tactical crisis management and team leadership
• Successful leaders behaviors in leading teams and organizations through
crisis and stress
• Importance of symbolism in creating organizational culture
• Mission debrief – application of historical lessons to current leadership
challenges
Audience: This webcast will be of interest to:
• CEOs, CFOs, CIOs, COOs, CLOs, and Presidents, EVPs, SVPs
• Senior and Managing Directors
• Directors and VPs of Organizational Effectiveness and Development, Marketing,
Operations and Human Resources
Speakers
Dick Richardson
Leadership Experiences Consultant
The Conference Board

Dick Richardson is a leadership development and organizational effectiveness expert. Most recently he was the Director of Leadership Development for ITT, where he was responsible for all leadership development, including needs analysis, strategy, curriculum development and delivery of all leaders...Full Bio

Harv Hartman
Managing Partner
Summit Management Group

Harv Hartman's professional experience is highlighted by over 33 years of service with NASA beginning in the Gemini program and continuing into the International Space Station Program. In his last 10 years at NASA, he was the Director of Human Resources at the Johnson Space Center in ...Full Bio

Jeff Jackson
Executive Director, Leadership & Experiential Programs
The Conference Board

With over 20 years in operations, marketing and business development, Jeff has used his creativity to develop actionable solutions for clients. Building relationships and creating working teams to tackle important issues, he enjoys nurturing the seeds of an idea and watching it grow. ...Full Bio

Julie Simak
Divisional Vice President, Human Resources, Global Pharmaceutical Research and Development
Abbott

Julie joined Abbott in 2000 as a HR Manager in Quality for ADD and progressed to the following roles: Lake County Site Operations Manager, Abbott Park and HR Plant Manager in McPherson, KS.

In May 2004, Julie was a part of the Hospira spin and shortly after became HR Director of the Comme...Full Bio