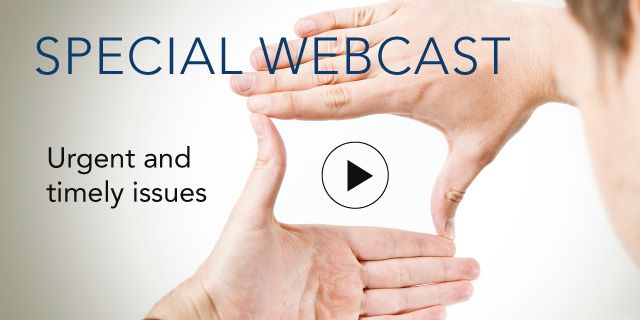 Research Partners on Human Capital Analytics: Making Data-Driven Decisions
Invitation to join a Research Working Group
13 September, 2011 | (01 hr)
Sign In to access this Webcast
Making smart workforce decisions requires knowing how to make faster, data-driven decisions.

Member companies of The Conference Board have asked for help in analyzing their data as a catalyst to changing their human capital strategy, and thereby enhancing HR's financial and non-financial contribution to the organization. There is a need for building a Human Capital Analytics framework through the examination of practices at best-in-class companies that are already applying analytics as part of their human capital strategy.

To provide this resource, The Conference Board will convene a Research Working Group on applications in Human Capital Analytics in October 2011. The group will be guided by Dr. Rebecca Ray, along with Dr. Jac Fitz-Enz and Dr. Patti Philips, who are recognized as founders and legends in this field and will provide participating companies with a refined approach to implementing effective analysis in their firms.

Four specific organizational challenges will serve as the basis for examining the use of Human Capital Analytics in this Research Working Group:


Employee Engagement
Leadership Development
Learning and Development
Diversity and Inclusion

By bringing together executives from approximately 20 corporations, this Research Working Group will produce practical frameworks, templates, and tools for the application of Human Capital Analytics to these four human resources/human capital challenges. The research results will include case studies of best-in-class organizations that are successfully integrating these applications.

Join this webcast to learn more about the methods and materials involved in this Research Working Group, as well as details of the participation fee and time commitment.

Audience: This webcast will be of interest to executives responsible for Human Capital strategy, workforce analytics and strategic workforce planning who are exploring participation in the Research Working Group.
Speakers
Dr. Jac Fitz-enz
Chief Executive Officer
Human Capital Source

Dr. Fitz-enz is acknowledged worldwide as the father of human capital strategic analysis and measurement. He published the first human resources metrics in 1978. In 2006, IHRIM presented Dr. Jac with the Chairman's Award for Innovative Excellence in Information Management. ?In 2007, he was ...Full Bio

Rebecca L. Ray, PhD
Executive Vice President, Human Capital
The Conference Board

Rebecca Ray is the Executive Vice President, Human Capital, at The Conference Board. She leads the US Human Capital Center and is responsible for member engagement and retention as well as the overall quality and continuing integration of all research and offerings across the human capital spectr...Full Bio

Patti P. Phillips, PhD
Distinguished Principal Research Fellow
The Conference Board
President & CEO
ROI Institute, Inc.

Dr. Patti Phillips is president and CEO of ROI Institute, Inc. A renowned leader in measurement and evaluation, she helps organizations implement her ROI Methodology in 70 countries around the world. Since 1997, she has been a driving force in the global adoption of the
RO...Full Bio

Daria Lamb (Moderator)
Director, Research Working Groups
The Conference Board

Daria Lamb has been director of The Conference Board Research Working Groups since February 2011. In this role, she works closely with economists, human capital researchers, and governance professionals from The Conference Board offices in the United States, Europe, Asia, and India. She has launc...Full Bio