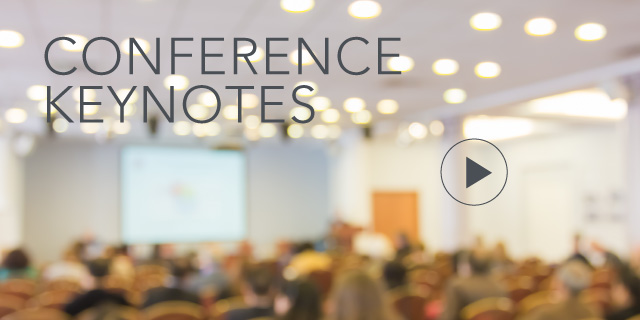 Getting Performance Metrics and Goal-setting Right

26 October, 2011 | (01 hr)
Sign In to access this Webcast
Our Conference KeyNotes series provides the benefits of our signature conferences without the travel cost. Conference KeyNotes includes a webcast with video presentations from selected speakers, live Q&A and a written summary of the conference, including benchmarking data and attendees' planned action steps.
This Conference KeyNotes Webcast will include video clips of two sessions from The Conference Board 2011 Executive Compensation Conference:
• The Votes are In! Lessons from the 2011 Proxy Season • Getting Performance Metrics and Goal-setting Right
Please join our panel of experts who will facilitate a discussion and field questions from the audience.

Who Should Attend:
Executives responsible for Executive Leadership Development, Executive Compensation, Executive Benefits.
Speakers
Yonat Assayag
Partner
ClearBridge Compensation Group

Ms. Assayag is a partner at ClearBridge Compensation Group. Ms. Assayag has over fifteen years of experience advising boards and senior management on executive compensation issues and developing effective compensation strategies and design. Her experience spans a variety of industries in both the...Full Bio

Mark A. Borges
Principal
Compensia, Inc.

Mr. Borges is a principal with Compensia, Inc., a management consulting firm providing executive compensation advisory services to compensation committees and senior management of knowledge-based companies. From April 2003 until September 2007, he was a principal for Mercer in the firm's Wa...Full Bio

Russell Miller
Founder and Managing Director
ClearBridge Compensation Group

Mr. Miller is founder and managing director of ClearBridge Compensation Group. Mr. Miller has over twenty years of experience advising boards and senior management on performance measurement and compensation strategy, with the goal of aligning rewards with shareholder value creation. Prior ...Full Bio

Laurie Siegel
SVP HR and Internal Communications
Tyco International

Ms. Siegel has global responsibility for leading Tyco's strategies in the areas of leadership development, talent management, organizational effectiveness, compensation and benefits, staffing, diversity, learning, human resource systems and processes, and internal communications. Ms. ...Full Bio