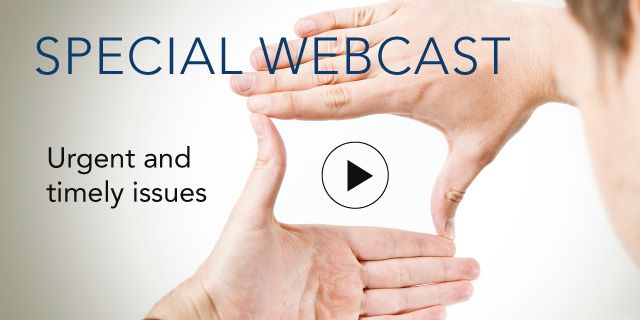 Improving People Management and Reducing Turnover in Shared Services Organizations (Asia Time Zone)

19 October, 2011 | (01 hr)
Sign In to access this Webcast
Like many large transformations, Shared Services Organizations are full of governance, people management and change management issues. Appreciation of people management and change management in a Shared Services journey has emerged as a key to sustained success. The roles performed in Shared Services Organizations require additional competencies and skills. The talent management philosophy and HR policies are not same as those for the parent company.

The key issues faced by the companies include talent retention, turnover and employee engagement. This interactive webcast will explore critical competencies and required skills in evolving Shared Services Organizations. Discussions will focus on recruitment and talent management including organizational drivers (job design, compensation, leadership) and inducements (reward inducement, task inducement, managerial inducement).
Audience: This webcast will be of interest to Shared Services executives in Asia who are concerned with overall talent management, with particular interest in developing effective strategies to attract and retain talent in Asia.
Speakers
Noel Paraso
General Manager
Shell Shared Services

Noel Panaligan Paraso began his career with Shell as the General Manager of the Shell Shared Services (Asia) B.V. Manila in 2004 before moving on to the global role of VP Service Centre Network for Finance Operations in 2008. He has been involved with shared service operations since 2001. He conc...Full Bio

K P Lau
Managing Director
BASF

KP Lau's experience extends over 27 years, heading key business functions in various areas and industries spanning from Manufacturing and Trading to Oil & Gas. He joined BASF in 1994 where his achievements include overseeing successful realization of major global integration projects. H...Full Bio

Dr. Vipin Suri (Moderator)
Program Director, Asia Supply Chain Management Council
The Conference Board
Managing Director, Shared Services International Inc.

Dr. Vipin Suri is the Shared Services Expert with SGS Ltd. in China and the Managing Director of Shared Services International. As a management consultant for over 14 years, Vipin has successfully assisted a number of companies in the Asia-Pacific Region, North America, India, Europe and Australi...Full Bio