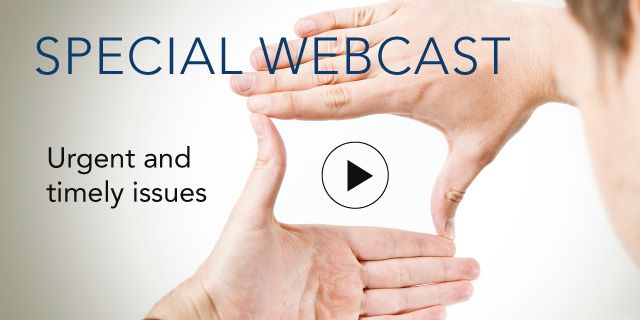 Driving Down Growth? (Asia Time Zones)
Decoding China's 12th Five Year Plan and Anticipating its Impact for MNCs in China
15 September, 2011 | (01 hr)
Sign In to access this Webcast
Unique among world leaders, Premier Wen Jiabao has promised to reduce growth over the next 5 year period. Both the reliability of this message and its likely impact are encoded into the Twelfth Five Year plan ("12-5"), ratified on March 5th by the NPC. 12-5 is a substantive and serious internal message that gives insight into China's investment and operating environment in the coming years. The 118 plan is gangly and unfocused precisely because it incorporates the gamut of Party thinking – from the retrograde through to the vanguard. It takes effort to sieve through the chaff and rhetoric to distill out the essential points, but sense can be made of it, and there is an internal logic that is illuminating.

12-5 is, at heart, a carefully crafted message to the Party, government and Chinese business community as to what commercial behaviors will be rewarded going forward and the parameters of "compliance". But which of the Plan's myriad directives and goals are considered to be high, medium, and low priority – which are absolute and which are more-or-less vacant? How will the ideological aspirations of the plan mesh with the structural realities of the market? What components of the plan will influence local partners and regulatory actors, and how? How can MNCs best align with and leverage the plan to favorably shape their operating environment?
Audience: Executives in companies operating in China and globally who are interested in the impact of China's policies on business practices and trends.


Speakers
Nicholas Sutcliffe
Senior Fellow, Human Capital
The Conference Board

Nicholas Sutcliffe is a Senior Fellow in Human Capital at The Conference Board. Having worked in Asia since 1994, Nicholas has a deep understanding of the cultural and social issues that affect the region and a passionate interest in Chinese and Indian business relations and cultural drivers...Full Bio

David Hoffman (Moderator)
Senior Vice President Asia and Managing Director of the China Center for Economics & Business
The Conference Board

David Hoffman is responsible for development, thought leadership, and programming for The Conference Board of Asia, and for China-related business and policy-community engagement worldwide. His areas of expertise include:

MNC success factors, operating challenges, and best practice...Full Bio