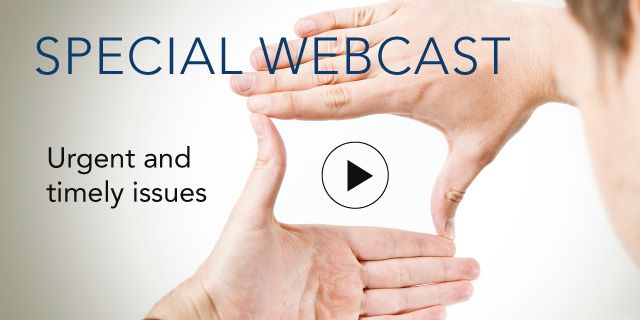 The Downshifting of American Jobs
Wage and education levels of new hires in recession and recovery
15 September, 2011 | (01 hr)
Sign In to access this Webcast
Over the past three years, the U.S. economy has experienced one of the highest unemployment rates in the post war era. As a result, many laid-off workers and graduating students have been willing to accept jobs at lower wages rates than they originally expected. This downshifting of expectations and opportunity has allowed employers to hire more educated and experienced employees at wages equal to or lower than before the recession.
Learn more about:
The labor trends across demographic groups, industries and occupations including wage growth of new hires versus "job stayers".

The increase in the average education level of new hires across industries and occupations.

The outlook for wage growth in 2012.

How these trends will affect your business and the American economy.
Audience: Executives in compensation and benefits, planning, talent acquisition, finance and related areas.
Speakers
Gad Levanon, PhD
Vice President, Labor Markets
The Conference Board

Gad Levanon is Vice President, Labor Markets for The Conference Board, where he oversees the labor market, US forecasting, and Help Wanted OnLine© programs. His research focuses on trends in US and global labor markets, the US economy, and forecasting using economic ind...Full Bio

Vivian Chen
Senior Economist

Vivian Chen is a senior economist at The Conference Board.

She is responsible for research programs on medium and long-term growth, productivity and competitiveness. Chen leads the development of the Total Economy Database ™ the core databas...Full Bio