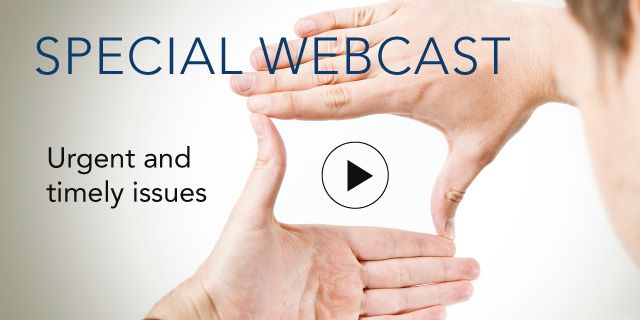 Planning & Implementing a Rapid, Effective Shared Business Services Function in Asia-Pacific Region

29 June, 2011 | (01 hr)
Sign In to access this Webcast
Asia Pacific is a huge growth environment for locating a Shared Services Center. Several global companies as well as Asia Pacific companies have set up or are looking at locations to set up a service center within the Region. The market is buoyant as many centers are being set up and there are huge opportunities for people. The key issues faced by the companies include service delivery models, sourcing options, talent management, training & development, employee retention and employee motivation management. This interactive webcast will explore efficient and effective methodologies and tools for designing and implementing a Shared Services Organization (SSO) within the Region. Discussions will focus on proven shared services models, service strategies, leveraging criteria, sourcing options associated with transactional work and knowledge work.
This webcast will discuss
Key trends in Shared Services in the Asia Pacific Region
Methodologies & Tools for Service & Functional Effectiveness
Shared Services models and their relative merits
Governance Framework and Performance Measures
Considerations for selecting locations within Asia Pacific
Shared Services Talent management in Asia Pacific
Audience: This special webcast is designed for Managers/Leaders of existing and future Shared Services Organizations within the Asia Pacific Region and for Corporate Functional Managers/Leaders and their business partners who are responsible for functions such as Finance, HR, IT, Purchasing, Real Estate and Facilities Management etc.
Speakers
Andrew Schoenmaekers
Director
Schoenmaekers Pty Ltd
Ex-Associate Director Services - Asia Pacific Financial Shared Services
Bristol-Myers Squibb Australia

Zen Pin Liow
Director - Greater China Group
IBM Global Process Services

Zen Pin Liow is responsible for overall IBM Global Process Services business in Greater China. In this role, Zen helps IBM's clients/partners to strategize and transform their businesses, strengthen their competitiveness and improve their cash flow - through establishing shared service center via...Full Bio

Dr. Vipin Suri (Moderator)
Program Director, Asia Supply Chain Management Council
The Conference Board
Managing Director, Shared Services International Inc.

Dr. Vipin Suri is the Shared Services Expert with SGS Ltd. in China and the Managing Director of Shared Services International. As a management consultant for over 14 years, Vipin has successfully assisted a number of companies in the Asia-Pacific Region, North America, India, Europe and Australi...Full Bio