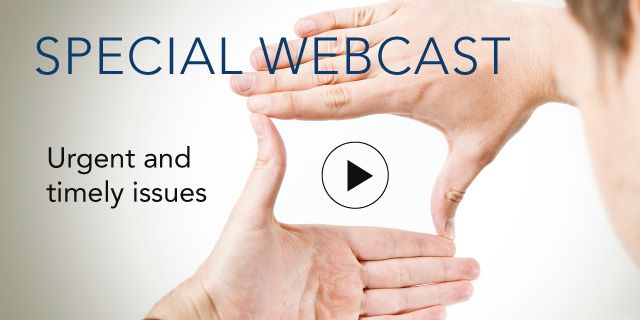 Pairing Corporate Philanthropy with Diversity and Inclusion
Meeting Multiple Corporate Objectives
07 June, 2011 | (01 hr)
Sign In to access this Webcast
Companies are under pressure from all stakeholders to have all programs/operations reflect their market/customers and/or employee base. Hiring and HR managers must demonstrate this commitment as must community affairs/philanthropy initiatives. Companies are now looking to these two departments to help achieve the diversity and inclusion goals that the marketplace expects of best in class companies.
This webcast will discuss:
How companies are increasing the coordination between corporate philanthropy/community affairs departments and corporate initiatives around diversity and inclusion.
How to link the corporate diversity & inclusion goals more closely with community partnerships.
The benefits of introducing a new metric into corporate philanthropy initiatives and defining measurement strategies
Audience: Human Resources professionals responsible for Diversity & Inclusion, corporate foundation and philanthropy executives responsible for community outreach, and public affairs executives responsible for community relations.
Speakers
Toni Riccardi
Senior Fellow
The Conference Board

Toni Riccardi is an independent consultant and Senior Fellow at The Conference Board. She leads the Board's D&I New Leaders' Academy, a program she created to train new Chief Diversity Officers. The Conference Board is a global business membership and research organization. They p...Full Bio

Meredith Leigh Moore
Director, External Relations and Brand Outreach
McDonald's Corporation

As head of External Relations and Brand Outreach at McDonald's, Meredith Moore is responsible for the development and implementation of strategic plans for the corporation's national and local relationships with non-profit, diversity and educational organizations. Prior to her c...Full Bio

Deidre Lind
Executive Director, Mattel Children's Foundation and Mattel Philanthropy Programs
Mattel, Inc.

As the Executive Director, Mattel Children's Foundation and Philanthropy Programs for Mattel, Inc. Deidre Lind is responsible for leading Mattel's philanthropic presence nationally and internationally and building Mattel's reputation as a responsible corporate citizen. Under Ms. Lind'...Full Bio

Graciela G. Meibar
Vice President, Global Sales Training and Global Diversity
Mattel, Inc.

As vice president of global sales training, Graciela Meibar is responsible for providing support to regional management's worldwide sales teams, the global sales council and domestic sales management. In addition to the design and implementation of training programs, she also compiles...Full Bio

Mary Wright (Moderator)
Director, Workforce Readiness
The Conference Board

Mary Wright is director of The Conference Board Workforce Readiness Initiative and program director for the Business and Education Council. Her work focuses on how business engages in preparing the twenty-first-century workforce, including how to improve employment prospects for people with disab...Full Bio