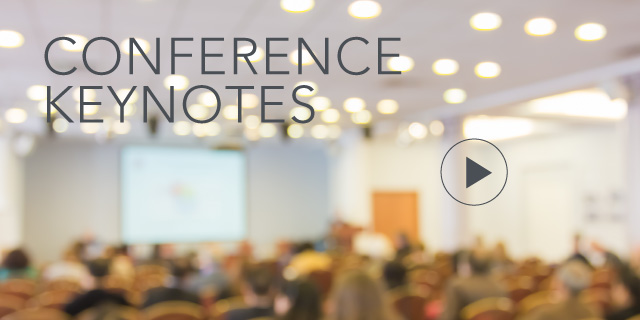 Employee Health Care: High Deductible Health Plans and Onsite Wellness Solutions

11 May, 2011 | (01 hr)
Sign In to access this Webcast
This is a four part Conference KeyNotes Webcast series to include video clips and live discussion of sessions delivered at The 2011 Employee Health Care Conference.
During these sessions, executives will discuss:
May 11
Results from early adoption of high deductible health plans and onsite wellness solutions
Employing the strategic levers of corporate social responsibility, sustainability and philanthropy to drive employee engagement and achieve better health
May 18
Helping employees become better health care consumers
Worksite health and pharmacy as an engagement strategy
REGISTER FOR EMPLOYEE HEALTH CARE (PART 2)
June 1
The new world of employee engagement in health care
Innovations in health care: not an oxymoron
REGISTER FOR EMPLOYEE HEALTH CARE (PART 3)
June 8
Real reform: real ways to reduce health care costs
REGISTER FOR EMPLOYEE HEALTH CARE (PART 4)
Participants will have the opportunity to pose questions to the speakers.
You may register for just one or all four webcasts.
Who Should Attend:
Executives responsible for Employee Health Plans, Employee Benefits, Employee Wellness, Employee Engagement.
Speakers
Pamela T. Miller
VP Sustainability & Community Investment
Medco Health Services

Pamela T. Miller, Esq. is Vice President, Sustainability and Community Investment at Medco and also serves as Executive Director of the Medco Foundation. Medco is the world's leading pharmacy benefit management company and a member of the Fortune 50. Pamela is responsible for Me...Full Bio

Tami E. Hutchison
Vice President and General Manager
Healthe™ Employer

Hutchison has 25 years of experience working in non-profit and for-profit healthcare provider systems, primarily in strategy, business development and operations. She also has extensive experience in non-traditional governance structures, joint ventures and medical staff development.

Hutc...Full Bio

Gregg Mauro (Moderator)
Program Director, Employee Health Care Conferences and Resilience Conference
The Conference Board

Gregg Mauro joined The Conference Board in 1998 as a portfolio manager and program director. He founded and chaired The Conference Board's Employee Health Care Council, Tax Executives Council, Working Groups on Consumer Driven Health Care, Employee Wellness and Human Capital Management. Sin...Full Bio