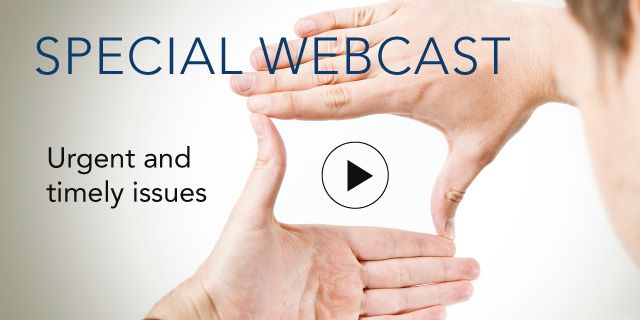 Business Perspectives Webcast: The Business Environment for Foreign Companies in China

14 April, 2011 | (01 hr)
Sign In to access this Webcast
The business environment in China is of obvious importance to foreign investors having a strategic interest in China. Lately, they started wondering if the investment and operating environment is as welcoming as it used to be. Should it not be the case anymore, would this be a consequence of regulatory design, or is the situation simply the natural outcome of foreign capital now being less needed given that Chinese companies become challenging competitors?
As always, in China, signals are mixed. For example, while structuring and financing options for foreign investors are becoming more flexible and attractive, tax engagement is becoming more difficult and uncertain; the same can be said about competing in sectors considered to be "core" by the State.
This webcast will explore the dynamics shaping China's investment and operating environment to ascertain the evolving opportunities and risks for foreign investors; as well, it will examine how foreign companies can play to their strengths at this critical juncture in China's development. Issues at stake such as worrisome internal imbalances, acute external pressures and the development policy objectives outlined in the 12th five year plan will be taken into consideration.
What you will learn
• How is China's business environment evolving for foreign investors?
• What influences are shaping the policy environment – positively and negatively?
• How can foreign investors position themselves favorably to succeed in the current Chinese operating environment?

Mr. Hoffman will also briefly introduce our newly launched China Council Europe, a program designed for Corporate executives based in European HQ and having major China oversight responsibilities.

Speakers
David Hoffman
Senior Vice President Asia and Managing Director of the China Center for Economics & Business
The Conference Board

David Hoffman is responsible for development, thought leadership, and programming for The Conference Board of Asia, and for China-related business and policy-community engagement worldwide. His areas of expertise include:

MNC success factors, operating challenges, and best practice...Full Bio