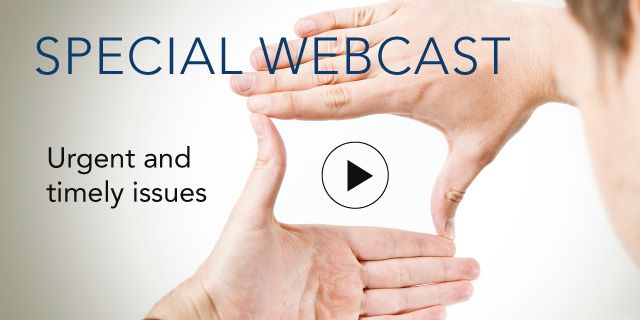 Business Perspectives Webcast: Is Inflation a Risk for Global Growth

14 April, 2011 | (01 hr)
Sign In to access this Webcast
Higher growth momentum in advanced countries has helped to strengthen the global economy in early 2011, but the prospect of high inflation is becoming a key concern in emerging economies particularly in Asia. Higher oil prices have created a headwind but its impact on global growth will depend on the reaction of policy-makers. While some are questioning the ability of the Asian central bank to intervene, the monetary policies of the United States and Europe may follow different paths. Beyond the potential impact on exchange rates, it may favor an increasing diversity of growth experiences which could hamper the re-balancing of the global economy. The silver-lining may lie in fixed capital formation but only if business confidence proves resilient.

Join us for this webcast and find out about how we effectively use the Leading Economic Index (LEI) for China and other Emerging Economies and the LEI for the Euro Area and the United States to answer the following questions:

Is there a risk of overheating in China?
Will China export inflation?
Can inflation derail growth in Europe?
What indicators to watch for navigating these turbulent times?
Speakers
Jean-Claude Manini
The Conference Board's former Senior Economist in Europe

Jean-Claude Manini, The Conference Board's former Senior Economist in Europe, is now working at a Swiss financial services firm. During his time with The Conference Board he helped analyze macroeconomic and financial conditions in Europe. He also worked with our Business Cycle Indicators te...Full Bio