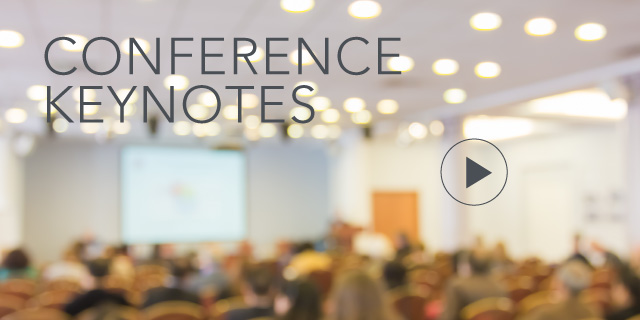 ROI: Managing Critical Talent Pipelines to Drive Business Growth

12 May, 2011 | (01 hr)
Sign In to access this Webcast
This is a two part Conference KeyNotes Webcast series to include video clips and live discussion of sessions delivered at The 2011 Talent Management Strategies Conference.
During these sessions, executives will discuss:
April 21
Real World HR Lessons: Recruitment, Engagement and Retention Practices
Leading in an Increasingly Complex Business Environment
REGISTER FOR TALENT MANAGEMENT STRATEGIES (PART 1)
May 12
ROI: Managing Critical Talent Pipelines to Drive Business Growth
Translating Talent Strategy into Business Success
Participants will have the opportunity to pose questions to the speakers.
You may register for just one or for both webcasts.
Who Should Attend:
Executives responsible for HR and Talent Management.
Speakers
Shannon Sisler
Vice President, Talent & Diversity
DaVita, Inc.

Shannon Sisler is the Vice President of Talent and Diversity at DaVita, Inc. and is responsible for leading efforts to optimally select, assess, develop and retain teammates. Additionally, she leads corporate social responsibility and diversity initiatives. Prior to DaVita, Shannon was the Senior...Full Bio

Ed Colbert
Director of Talent Management
Dow Corning

Ed Colbert is the global director of Talent Management. In this role, Ed and his team focus on attracting, developing, deploying and retaining the best people to help Dow Corning achieve its strategy.

Prior to his current position, Ed held various roles within both Finance and Human Resou...Full Bio

Meg Gottemoeller (Moderator)
Senior Fellow, Human Capital
The Conference Board

Meg Gottemoeller is a Senior Fellow, Human Capital at The Conference Board. In this role, Meg supports the Human Capital Practice which includes The Conference Board Human Capital Exchange™, research, conferences, webcasts and programs in a broad spectrum of h...Full Bio