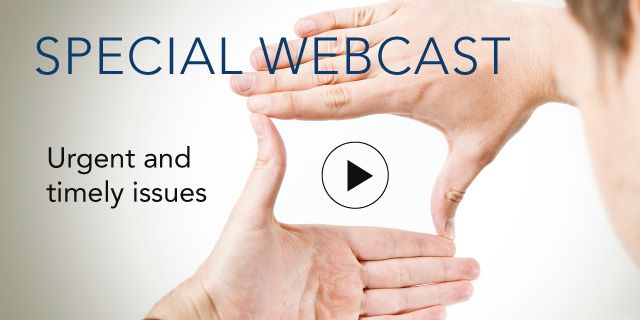 Developing an Effective Global Partnership between Service Provider and Offshorers
A Case Study of HP and Symantec Corporation
30 March, 2011 | (01 hr)
Sign In to access this Webcast
Many corporations are struggling with the implementation of global outsourcing and offshoring projects, where increasing complexity and the need for agile response to changing conditions demand an integrated, trust-based relationship between the parties. HP and Symantec have developed an innovative global service partnership that responds to their evolving business needs. Executives from both organizations will discuss how this partnership was envisioned and implemented across the world.
Participants will learn firsthand how to deal with the myriad issues that can threaten to derail a global project of this kind and will get hands-on, detailed information about the main elements of this partnership, including the governance arrangements between provider and client.
Symantec is an active member of the Globalization Leadership Council at The Conference Board and this webcast is a typical example of the sort of topics on the agenda of the Council meetings. The Council meets three times a year in various cities that have significant offshoring activities, for example, Beijing, Manila, Buenos Aires, New Delhi, and Krakow.
Audience:
This webcast will be of interest to executives who are responsible for directing and implementing their organization's globalization and offshoring programs. Titles may include: Vice President, Global Sourcing, Director, Global Strategic Outsourcing, Vice President IT Sourcing and Vice President, Global Service Centers.
Speakers
Antonius Heijmen
Senior Advisor, Outsourcing/Offshoring

Antonius ("Ton") Heijmen is senior advisor, outsourcing/offshoring, at The Conference Board. He has 35 years of experience in global operations, business development,
and consulting. He oversaw The Conference Board research project Thinking Offshoring Through: A Framework for...Full Bio

Renée B. McKaskle
Vice President, IT Governance Services, Symantec Services Group (SSG)
Symantec Corporation

Renée McKaskle leads a global team responsible for business operations and Information Security. Symantec is a global leader in infrastructure software, enabling businesses and consumers to have confidence in a connected world. The company helps customers protect their infrastructure, info...Full Bio

Joeri M.L. van Haren
Hewlett-Packard Account Executive
HP General Manager for Symantec

Joeri van Haren is the account general manager for HP's business with Symantec, which involves a $170M/year contract with 2,000 employees serving 48 countries. His responsibilities include sales, marketing, business development, operating income, service delivery excel...Full Bio

Audra D Nichols
Advisory - Managing Director
PricewaterhouseCoopers

Audra Nichols has primary responsibility for establishing and managing the operational practices necessary to drive and support the growth and go-to-market approach for PwC's US technology consulting offerings. As a member of the Technology Consulting Leadership team, she works across all technol...Full Bio