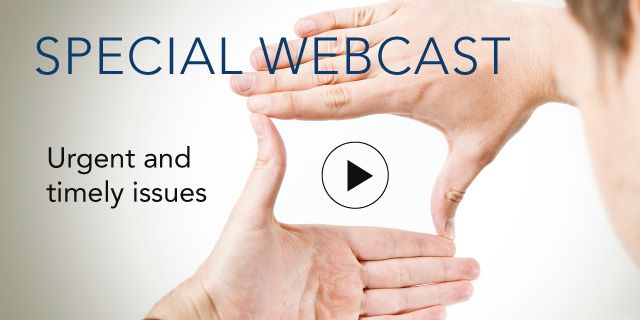 The Uneven Recovery: A Regional Economic Outlook with Focus on Labor Markets

02 February, 2011 | (01 hr)
Sign In to access this Webcast
The U.S. economy is recovering from the great recession, which was largely a result of the burst of the housing bubble. The size of this bubble though, varied significantly across regions. Other factors such as industry mix and fiscal conditions have also contributed to an especially large disparity of economic conditions across regions. At such a time, when household demand and labor market conditions vary so dramatically across regions, looking beyond the national data is particularly important. The Conference Board economists will use proprietary data as well as other sources to present an economic outlook for the U.S. and its various regions. The webcast will focus in particular on labor market conditions.
This webcast will address:
How are the regional economies being affected by the housing crisis?
What are the consumers telling us about current economic conditions and expectations in their region?
Which states have the best and worst fiscal conditions?
How do employment, unemployment, compensation and retirement trends vary across regions?
What are the regional economic indicators telling us about the outlook for 2011?
What are some of the long-term trends in the regions are, and how they will impact the economy beyond 2011?
Audience:
This webcast will be of interest to Economists, CFO's, Human Resources executives, and all executives in charge of organizational development and strategic planning.
Speakers
Kenneth Goldstein
Economic Advisor
The Conference Board

Ken Goldstein has been an economist at The Conference Board since 1971. His principal responsibilities include analyzing current trends in labor market activity and forecasting near-term economic development. He also conducts research and analysis for the Business Cycle Indicators Program.

<...Full Bio

Gad Levanon, PhD
Vice President, Labor Markets
The Conference Board

Gad Levanon is Vice President, Labor Markets for The Conference Board, where he oversees the labor market, US forecasting, and Help Wanted OnLine© programs. His research focuses on trends in US and global labor markets, the US economy, and forecasting using economic ind...Full Bio