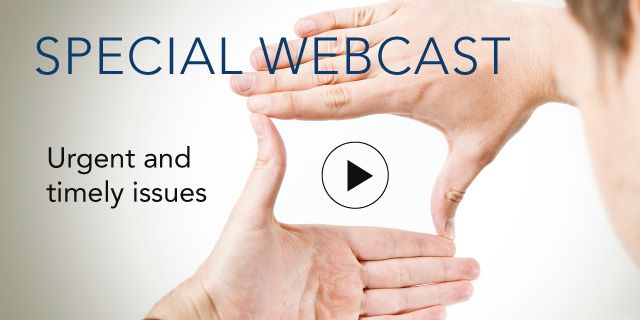 Learning @ the Speed of Global Business

27 January, 2011 | (01 hr)
Sign In to access this Webcast
Conference Board member companies have posed this question with great urgency. Faced with new opportunities, their executives have to be able to act fast and confidently in an increasingly competitive environment. They need to know:
Where is the knowledge and know how

they

need located in the organization?
How sound is it for their particular opportunity?
How can they rapidly access and mobilize it?
In short, how can organizations share knowledge at the speed of global business? How can rapid deployment be shortened from, say, six months to two months?
These firms see that social technologies can play an important role, but that's "the easy part". They also know that individual skills to provide team leadership and help a team learn are important. But overwhelmingly our members tell us that "organizational culture is 50% of the problem".
For instance, individuals and teams holding critical knowledge may feel threatened by a process that will assess the soundness of their knowledge, or they may hold on to knowledge as a source of power and be reluctant to share it, or they may not see an incentive to work on an emerging issue with limited immediate payback. Organizational culture—including systems and processes in place—may facilitate or inhibit using knowledge.
In response to these member concerns, The Conference Board will launch a Research Working Group (RWG) on this topic in January 2011. To learn more about this project, please join us for this webcast. A further description of the Research Working Group program can be found at: http://www.conference-board.org/workinggroups/index.cfm?id=2237
Audience:
Chief Learning Officers and Executives in Learning and Development, Professional Development, Organizational Change and Development, Knowledge Management and Talent Management.
Speakers
Kent Greenes
Senior Fellow, Human Capital and Program Director, Change & Transformation Council and Knowledge & Collaboration Council
The Conference Board

Kent A. Greenes is a Senior Fellow in Human Capital and Program Director at The Conference Board. He has worked internationally in a variety of executive, operations, technology and business renewal roles in the energy, engineering and consulting industries. He is recognized internationally as a ...Full Bio

Salvatore Vitale
Senior Vice President, Products and Services
The Conference Board

Sal Vitale, executive vice president of products & services at The Conference Board, is responsible for conferences, councils, centers, experiential programs, webcasts, research working groups, and business information. His team drives 40 percent of The Conference Board revenue, primarily thr...Full Bio