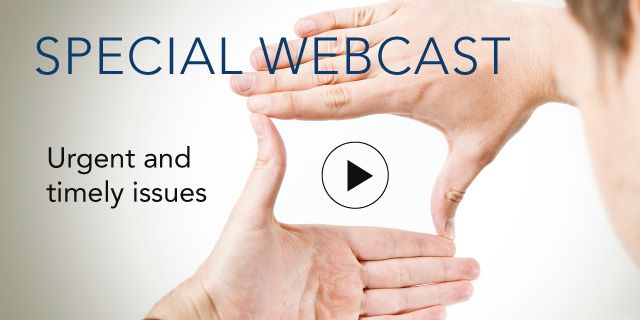 Lean Six Sigma: Improving Performance of Business Support Functions

02 December, 2010 | (01 hr)
Sign In to access this Webcast
In today's challenging environment, organizations need to make focused investments to improve their competitiveness and reduce cost. Continuous improvement programs developed for manufacturing, such as Lean and Six Sigma, can be effectively applied for achieving breakthrough operational performance and realizing hidden value in functional and service organizations in any company. Six Sigma has been frequently used as a method for improving the quality of business support processes but the principles of Lean are not widely understood. Motorola and General Electric popularized Six Sigma , whereas Lean is based on the principles of Toyota production system and kaizen (continuous improvement) breakthrough methodology.
A combination of Lean and Six Sigma provides the tools and techniques to accommodate and enhance a wide variety of internal customer relationships throughout the value chain and to create business improvements on an ongoing basis.
This webcast will discuss:
What is Lean Six Sigma from a global corporate perspective
Key differences between Lean Six Sigma and Six Sigma
Best practices for adopting Lean Six Sigma
Key benefits and challenges
Lean Six Sigma methodology and tools
Key levers for improving organizational performance
Audience: Global operations, shared services, and supply chain executives, including sourcing, planning and general management.
Speakers
Dr. Vipin Suri
Program Director, Asia Supply Chain Management Council
The Conference Board
Managing Director, Shared Services International Inc.

Dr. Vipin Suri is the Shared Services Expert with SGS Ltd. in China and the Managing Director of Shared Services International. As a management consultant for over 14 years, Vipin has successfully assisted a number of companies in the Asia-Pacific Region, North America, India, Europe and Australi...Full Bio

Chris Duncan-Webb
Former President
Integra Business Processing Solutions Inc.

Chris Duncan-Webb has over thirty years' experience in organizational development within the financial services industry. He has provided leadership to companies in Europe, North America and Asia, specializing in development and growth, change management and operational efficiency. As well ...Full Bio