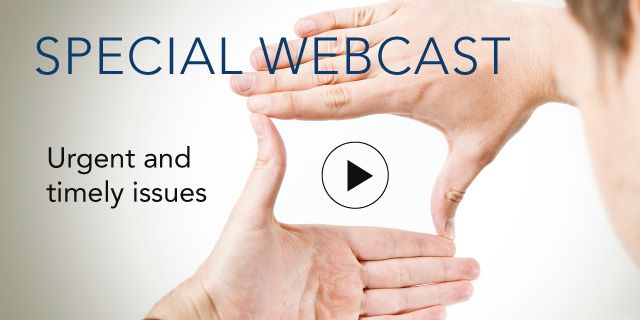 Sustainability Reporting in Asia: Trends, Branding and Competition

03 November, 2010 | (01 hr)
Sign In to access this Webcast
The desirability and necessity of sustainability reporting is on the rise in Asia-Pacific. Global companies are placing increasing emphasis on integrated reporting in their communications to regulators, investors, employees and the public. Asian companies are beginning to review and assess the various initiatives and increase the level of their sustainability reporting.
Since its launch in 1999, the Global Reporting Initiative (GRI) has grown to become the global standard for sustainability reporting that covers the environmental, social, governance and economic performance of companies. In 2009 over 1360 companies issued a report based upon the third version - G3 – of GRI's Sustainability Reporting Guidelines, which have been translated into 23 languages. Services that provide information to investors, including Bloomberg and Thomson Reuters, are gathering sustainability information gleaned from public company reports, the majority of which are based upon GRI framework and making it available to investors worldwide.
Similarly, we see a growing movement toward integrated reporting that covers both financial and non-financial (sustainability) performance. The economic value of a company's sustainability strategy will increasingly be disclosed in corporate reports and companies will be held accountable for performance on all sustainability dimensions (environment, social, governance and economic).
This webcast will discuss:
Why GRI is gaining ground, especially among mainstream financial institutions
How GRI helps companies manage and measure their sustainability strategies
The opportunities and risks of greater transparency and growing stakeholder demands
The future of integrated reporting and how this will impact corporate management and investor behavior.
Audience: Corporate marketing and communication directors and managers, environmental and health & safety managers, heads of sustainability, corporate social responsibility and citizenship, legal departments, investor relations, marketing and communications, and financial analysts interested in how evolving reporting initiatives are being addressed in Asia.
Speakers
Sean Gilbert
Director, Focal Point China
Global Reporting Initiative (GRI)

At GRI, Mr. Gilbert leads the organization's initiatives in China, where he is responsible for GRI's working relations with government, business, civil society organizations, labor organizations, accountancy groups, the media, and other stakeholder groups at all levels. Previously, he...Full Bio

Christine Hess
Program Director
The Conference Board

Christine is a marketing and business strategy researcher and conference producer. She is currently the program director for a number of Conference Board conferences and councils. While on staff at The conference Board, Christine was a director of international programs, responsible for the Asia ...Full Bio