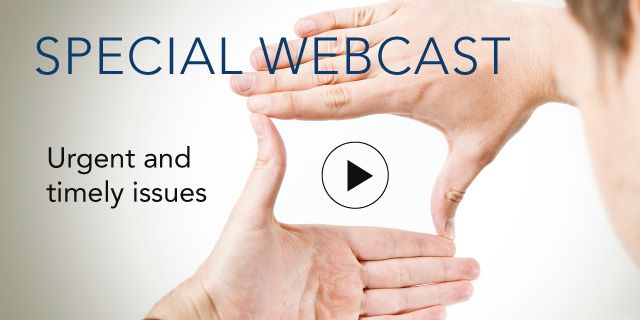 The Human and Economic Cost of Climate Change: Assets at Risk

11 November, 2010 | (01 hr)
Sign In to access this Webcast
Climate Change presents a variety of risks to human health and our built environment, such as heat-related illness and disease, insect born disease, rising sea levels, stronger storms, more floods and storm-related damage, drought, crop failure and fire hazards. According to the National Oceanic and Atmospheric Administration (NOAA) the last decade is the warmest on record, and 2010 is breaking new records. In Russia temperatures hit a record 111 degrees F this summer, fires smothered Moscow in smog and crop losses from drought amount to about 30 billion dollars – roughly 10 percent of the national budget. Russian economic growth is expected to fall by 0.8-1 percent from estimated 4 percent growth. After the Russian ban on wheat exports the price of wheat per bushel rose nearly 55 percent since the beginning of this summer. Flooding in Pakistan means that at least six million people will go hungry and a 10 to 15 percent reduction in agricultural production. GDP growth is estimated to fall in 2011 from 4.4 percent to 3.1 percent. Rehabilitation and reconstruction could cost about $5 billion.
According to Swiss Re, up to 3.4 billion people are threatened by storms, floods, drought and other natural hazards, primarily in the developing and emerging markets. Without further investments in adaptation, climate risks could cost some countries up to 19 percent of annual GDP by 2030, undoing years of development gains. The United Nations estimates that by 2030 the world should be spending an additional USD 36 to 135 billion each year to address the effects of climate change.
This webcast will discuss:
The built environment: physical assets at risk
Water supplies, crops and food security
Human health impacts
Innovative adaptation strategies
Audience:
Corporate environmental engineers and production managers, environmental and health & safety managers, VPs of sustainability, corporate social responsibility and citizenship, legal departments, investor relations, marketing and communications, financial analysts and strategists.
Speakers
Paul R. Epstein, M.D., M.P.H.
Associate Director, Center for Health and the Global Environment
Harvard Medical School

Dr. Epstein is trained in tropical public health and has worked in medical, teaching and research capacities in Africa, Asia and Latin America. In 1993, he coordinated an eight-part series on Health and Climate Change for the British medical journal, Lancet. He has worked with the Intergovernment...Full Bio

Mark Way
Senior Vice President, Head Sustainable Development Americas Hub
Swiss Re

Mark Way heads Swiss Re's sustainable development activities in the Americas and is part of the company's Sustainability & Emerging Risk Management unit. He has held this position since 2006, working from Swiss Re's Americas headquarters in Armonk, NY to coordinate the company&rsq...Full Bio

Dinah A. Koehler, Sc.D. (Moderator)
Deloitte

Dinah Koehler, Sc.D. is research leader for sustainability and climate change at Deloitte Research – the research division of the Deloitte US firm. She earned her Doctor of Science degree in Environmental Science and Risk Management from Harvard's School of Public Health, did coursework at ...Full Bio