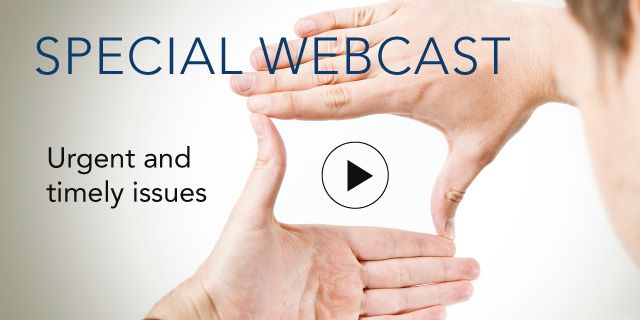 Climate Change Science: Politics, Uncertainty and Risk Management

28 October, 2010 | (01 hr)
Sign In to access this Webcast
In November 2009 a hacker released emails and documents from the University of East Anglia's Climatic Research Unit (CRU) that appeared to indicate misconduct and manipulation of scientific data. Three investigations in the UK were launched that found no evidence of deliberate manipulation and the CRU director was cleared of the most serious charges. "Climategate", as the controversy was called by the media, unleashed a wave of criticism of the scientific community, the findings in the most recent 2007 report of the Intergovernmental Panel on Climate Change (IPCC) and the independence of its head, Rajendra Pachauri. Petitions filed against the US Environmental Protection Agency's (EPA) authority to regulate greenhouse gas emissions refer to Climategate. At the same time new evidence from the US National Oceanic and Atmospheric Administration (NOAA) on the state of the climate 2009 finds strong evidence of continued ocean warming, rapid sea level rise, losses in sea ice, glaciers and snow cover, and that the 2000s were the warmest decade on record.
This controversy has brought new scrutiny of the process of scientific discovery and uncertainties in climate change science. This webcast will focus on how uncertainty in climate change science will continue to challenge politicians, managers and strategists.
This webcast will discuss:
The recent controversy surrounding climate change science
The politicization of climate change science
Changes in the IPCC process and how they are expected to improve the next report
Recent findings and updates since the 2007 fourth IPCC report
Ongoing uncertainties in climate change science
Climate change management strategies in the face of scientific uncertainty
Audience: Corporate environmental engineers and production managers, environmental and health & safety managers, VPs of sustainability, corporate social responsibility and citizenship, legal departments, investor relations, marketing and communications, financial analysts and strategists.
Speakers
Jay Gulledge, PhD
Senior Scientist and Director, Science and Impacts Program
Pew Center on Global Climate Change

Dr. Gulledge oversees the Pew Center's efforts to assess the current state of scholarly knowledge about the science and environmental impacts of climate change and to communicate this knowledge to policy-makers and the public. Dr. Gulledge is a Certified Senior Ecologist with more than 15 y...Full Bio

Conrad C. Lautenbacher
Vice President, Science Programs
CSC

Retired Navy Vice Admiral Conrad C. Lautenbacher, Ph.D., joined CSC as the Vice President of Science Programs for the Applied Technology Group (ATG), and concurrently is the President of Antarctic Research Support (ARS), a joint venture of CSC and EG&G division of URS. He brin...Full Bio

Jeff Williams
Director, Climate Consulting
Entergy Corporation

Jeff Williams plays an important role helping Entergy manage carbon risk, helping business units develop strategy to prosper in a carbon constrained economy and execute future sustainable growth opportunities. Mr. Williams has been a strong advocate for taking proactive, responsible action to red...Full Bio

Dinah A. Koehler, Sc.D. (Moderator)
Deloitte

Dinah Koehler, Sc.D. is research leader for sustainability and climate change at Deloitte Research – the research division of the Deloitte US firm. She earned her Doctor of Science degree in Environmental Science and Risk Management from Harvard's School of Public Health, did coursework at ...Full Bio