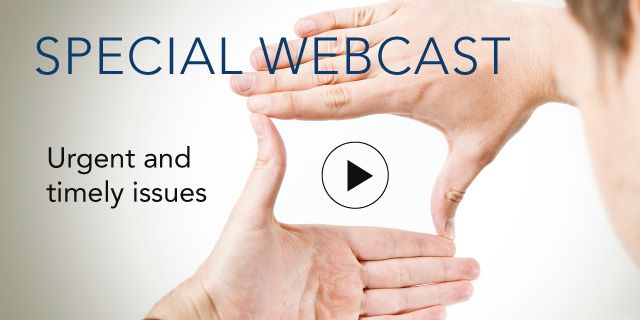 Finding Talent in the Current and Future Workforce

20 October, 2010 | (01 hr)
Sign In to access this Webcast
The global recession was a reminder that business leaders operate in a world of uncertainty. Many workforce challenges facing companies have changed, and in the scramble to survive the economic downturn many talent management leaders rightfully took a short term focus. While many workforce planners prepare for talent problems that they may face, they are much less aware of potential talent opportunities. Companies should be aware and ready to take advantage of these talent opportunities, particularly those that will emerge during the economic upturn.
We will contrast how the labor markets in various countries and regions have changed in the last two and a half years.
Significant employment declines in many developed countries have created a large pool of ready workers. But in a buyers' market, where are the bargains? For those companies who have identified their critical talent, this webcast can help them identify where and when to find these workers. Even if you're not buying now, knowing where the talent will be in the coming years will have you prepared for your company's rebound.
This webcast will discuss:
An international comparison of general labor market trends for several of the largest global economies.
Significant changes in the workforce as a result of the global recession.
The importance of looking ahead for human resources and talent management professionals.
Speakers
Christopher Woock

Christopher Woock is a former Researcher in the Human Capital Program and a former labor economist at The Conference Board. His research explores the links between human capital and business performance, including assessing the implications of labor market trends for talent management strategies;...Full Bio

Mary B. Young, D.B.A.
Principal Researcher, Human Capital
The Conference Board

Dr. Mary Young leads The Conference Board's program of research on digital transformation's human capital impacts, big data and human capital analytics, and strategic workforce planning.

Mary is the author of more than 25 research publications from The Conference Boardin...Full Bio