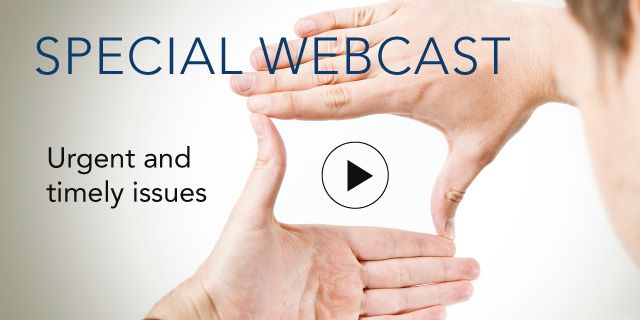 Education is a Strategic Issue: National Security and Workforce Quality

01 November, 2010 | (01 hr)
Sign In to access this Webcast
Educational achievement in the US remains a critical issue. It affects the ability of workers to get jobs and American business to remain competitive. The American military faces a shortage of American talent as disturbing as any other employer. Nationally the US has a 70- percent high school graduation rate. The military has not lowered its standards for incoming recruits, but the goals from the Office of the Secretary of defense are that 90 percent of those who come in the all-volunteer force have graduated from high school. In 2009, 83 percent of Army recruits were high school graduates.
Key Points to be covered:
Why the educational achievement crisis is affecting our national security – from both a military and economic standpoint
What American companies should be considering when they decide how much of their resources should be contributed to improving education
What America's military can tell us about the workforce readiness of America's youth.
Audience: This webcast will be of interest to:
Talent managers and recruiters concerned about their talent pool and the skill level of new entrants as key workers reach retirement age.
Training and Development officers responsible for increasing the skill level and productivity of their workers
Head of Human Resources in charge of maintaining the balance between bottom line costs and benefits of their employees.
Heads of corporate giving and foundations who make decisions on education-related funding.
Speakers
Lieutenant General Benjamin C. Freakley
U.S. Army

General Benjamin Freekley assumed command of U.S. Army Accessions Command, Fort Monroe, Virginia, on 18 May 2007. He is responsible for meeting accessions goals for officer and enlisted personnel, managing and conducting recruiting operations, developing accessions policy, developing direct...Full Bio

Edward B. Rust Jr.
Chairman Emeritus
State Farm Mutual® Automobile Insurance Company

Edward B. Rust Jr. is chairman emeritus of the board of State Farm Mutual® Automobile Insurance Company, a position he held for 30 years. Rust previously served as president and chief executive officer in 1985, and chairman in 1987.

During his 30-year span of leadership, State Fa...Full Bio

Jonathan Spector
Senior Advisor, Former President and CEO
The Conference Board

Jonathan Spector is the former president and CEO of The Conference Board, Inc., and is currently a senior advisor to the organization.

Spector joined The Conference Board after serving as Vice Dean of The Wharton School at the University of Pennsylvania. He was responsible during his tenu...Full Bio

Mary Wright
Director, Workforce Readiness
The Conference Board

Mary Wright is director of The Conference Board Workforce Readiness Initiative and program director for the Business and Education Council. Her work focuses on how business engages in preparing the twenty-first-century workforce, including how to improve employment prospects for people with disab...Full Bio