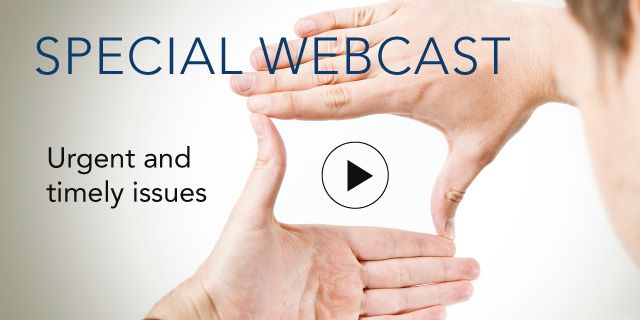 Recovery in China's Workforce
Implications for the Labor Market and Talent Management Strategies
12 July, 2010 | (01 hr)
Sign In to access this Webcast
China's economy has entered a new phase of expansion, and businesses are once again planning what their next initiatives in the world's fastest growing economy will be. What hiring conditions can they expect to find there, and how are these conditions likely to change over the medium and long term?
The webcast provided insights for executives that help them internalize the larger labor market conditions with regard to their company's business and bottom line. We will segment the talent pools for workers at various skill and experience levels, and discuss how the market is likely to develop as China's market economy matures further. Discussion will focus on The Conference Board's labor and demographic projections for China and draw connections between the data and the business challenges that our members face
Topics included:
The current labor market data on China
Long term prospects for labor markets in key skill and experience levels
Availability of talent by skill and experience levels
Audience: This webcast is designed for human resources and talent management professionals responsible for recruiting, hiring, workforce planning, development or compensation & benefits. Executives and business leaders responsible for strategic level personnel decisions will also find it useful.
Speakers
Christopher Woock

Christopher Woock is a former Researcher in the Human Capital Program and a former labor economist at The Conference Board. His research explores the links between human capital and business performance, including assessing the implications of labor market trends for talent management strategies;...Full Bio

William Adams
Senior International Economist
The PNC Financial Services Group

William (Bill) Adams is assistant vice president and senior international economist for The PNC Financial Services Group. His responsibilities include forecasting economic conditions and exchange rates, covering emerging Asia, the European Union, Canada and Latin America. Adams serves as the prin...Full Bio