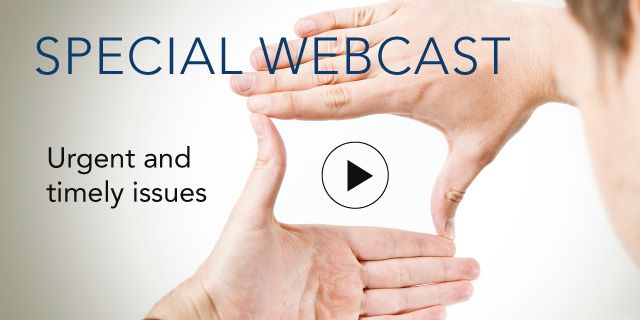 The Future of Energy: The Transition to a Low-Carbon Economy

23 June, 2010 | (01 hr)
Sign In to access this Webcast
As oil continues to gush into the Gulf of Mexico and BP is vilified on a daily basis by bloggers, activists, and policymakers, issues relating to the future of energy are making headlines across the U.S. Around the world, governments are responding to the threat of global warming with a range of policy responses designed to curtail emissions of carbon dioxide and other greenhouse gases. As the public and private sectors begin to explore the transition to a low-carbon company, executives are wondering about the challenges and promises of such a transition. Join experts who understand the issues and have an incumbent's point of view on the future of energy.
Getting to a low-carbon economy will require that we:
massively improve energy efficiency and conservation
electrify transportation
de-carbonize electricity
deploy carbon capture and storage widely
reverse deforestation
Audience: Corporate environmental engineers and production managers; environmental and health & safety managers, VPs of sustainability, corporate social responsibility and citizenship, legal department, investor relations, marketing and communications, financial analysts.
Speakers
David J. Vidal
Senior Fellow, Initiative on Sustainability

David J. Vidal is senior fellow, The Conference Board Initiative on Sustainability. Since joining The Conference Board in 1997, he has initiated and been responsible for research and program development in corporate citizenship and sustainability, corporate responsibilit...Full Bio

Jeff Erikson
Senior Vice President, Client Services
SustainAbility

Based in Washington, DC, Jeff Erikson has overall responsibility for the growth and management of SustainAbility's US presence, including business development, operations and personnel. Jeff spends a significant amount of his time working directly with senior leaders of global companies in ...Full Bio