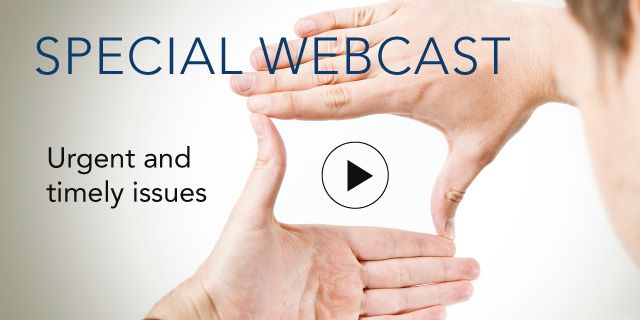 Innovation Begins with Creative Employees
Arts Education and the Innovative Workforce
22 June, 2010 | (01 hr)
Sign In to access this Webcast
According to The Conference Board's study, Ready to Work, U.S. employers rate creativity and innovation among the top five skills that will increase in importance over the next five years, and rank it among the top challenges facing CEOs.
In Ready to Innovate, a study conducted by The Conference Board, Americans for the Arts, and the American Association of School Administrators, business leaders identified "arts-related study in college" and "self-employed work" as the top two indicators of creativity, while school superintendents rank the arts degree study as the highest indicator of creativity. The National Arts Index shows that the demand for arts education has increased. The number of high school students taking four years of arts and music classes has increased, and there is even an increase in the percentage of students who intend to pursue an arts-related degree in college. Many of them have lived up to that expectation, too, with a steady growth in the number of arts degrees conferred annually (from 75,000 per year to 120,000 per year over the past decade).
How can employers capitalize on these trends? What partnerships, programs and practices can help support skill development in creativity and innovation in the workplace? This webcast will focus on how companies are getting involved in arts education as a way to support development of necessary skills for the 21st Century workforce.
Audience: Managers responsible for talent management, training and development and HR as well as those who develop and/or implement the company's community involvement/charitable giving/corporate citizenship programs.
Speakers
Randy Cohen
Vice President of Research and Policy
Americans for the Arts

Randy Cohen is Vice President of Research and Policy at Americans for the Arts—the national advocacy organization for the arts—where he has been empowering arts advocates since 1991. He publishes Americans Speak Out About the Arts, a national public opinion study about the ar...Full Bio

Miguel Salinas
Community Relations Program Manager
Adobe Systems Inc.

Miguel Salinas is a senior manager in the Corporate Social Responsibility group at Adobe Systems Incorporated. He was lead project manager for the visioning and creation of the Adobe Youth Voices program, the signature global philanthropy initiative of the Adobe Foundation that empowers youth fro...Full Bio

Harvey P. White
Chairman
(SHW)2 Enterprises

(SHW)2 is an independent business development, consulting and angel investment firm that Harvey White founded in 2004. He is a strategic advisor to, and consults with, wireless telecom companies and technology start-ups. He is currently on the board of two development stage technology companies. ...Full Bio

Mary Wright
Director, Workforce Readiness
The Conference Board

Mary Wright is director of The Conference Board Workforce Readiness Initiative and program director for the Business and Education Council. Her work focuses on how business engages in preparing the twenty-first-century workforce, including how to improve employment prospects for people with disab...Full Bio