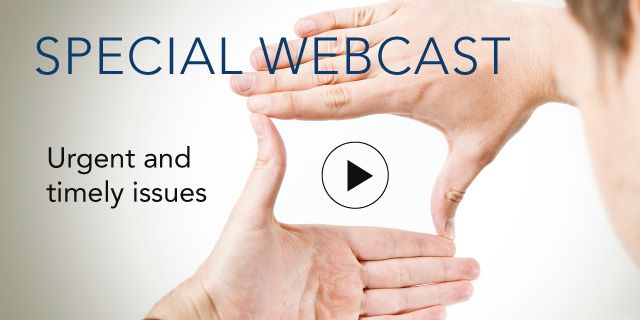 Recovery in Europe's Workforce: Implications for the Labor Market and Talent Management Strategies

21 June, 2010 | (01 hr)
Sign In to access this Webcast
With some signs of economic recovery in Europe, despite the continuing economic upheaval, can European labor markets be far behind? Unemployment in the Euro Area is at its highest level in more than a decade. Yet a combination of regional and institutional differences has resulted very different workforce responses across European nations.
The webcast will provide insights for executives that help them internalize the larger labor market conditions related to their company's business and bottom line. We will contrast how the labor markets in various European countries have changed in the last two and a half years and the varying depths these labor markets must recover from. Discussion will focus on the latest labor market data and draw connections between the data and the business challenges that our members face.
Topics will include:
The current labor market data on the Euro Area and selected European countries
How institutional differences across Europe have resulted in different labor market responses to the decline in output
How these differences could affect the availability of talent in selected countries
Audience
This webcast is designed for human resources and talent management professionals responsible for recruiting, hiring, workforce planning, development or compensation & benefits. Executives and business leaders responsible for strategic level personnel decisions will also find it useful.
Speakers
David Learmond
Senior Advisor and Senior Fellow, Human Capital and Program Director, Asia-Pacific Human Resources Council
The Conference Board

David Learmond is a senior advisor and senior fellow in human capital at The Conference Board. In these roles, he supports the human capital practice, which includes Human Capital Exchange™, research, conferences, webcasts, and other human capital programs.

Full Bio

Christopher Woock

Christopher Woock is a former Researcher in the Human Capital Program and a former labor economist at The Conference Board. His research explores the links between human capital and business performance, including assessing the implications of labor market trends for talent management strategies;...Full Bio