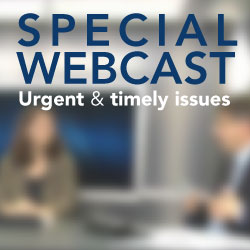 Special Webcast
Innovation: The Hidden Driver of Company Profit and National Competitiveness
03 June, 2010 | (01 hr)
Sign In to access this Webcast
Innovation largely determines the competitiveness of companies and countries, but most innovation is ignored in financial statements and national accounts. Based on extensive research from The Conference Board's Innovation and Intangibles Program, this webcast describes the state of the art in the measurement of intangible capital and its contribution to economic growth, with comparisons of intangible investment in eleven advanced economies. Adding innovation to financial statements and national accounts shows that innovative companies usually under-estimate their assets and profit in conventional financial statements and that innovative countries usually are wealthier, and invest less in tangible assets, than other countries.
Join The Conference Board's panel of senior economic researchers as they discuss:
The impact of innovation on country competitiveness.
The impact of innovation on financial statements (assets, profit, earning per share, and debt to equity ratio).
Speakers
Bart van Ark
Chief Economist & Chief Strategy Officer
The Conference Board

Bart van Ark is executive vice president, chief economist, and chief strategy officer at The Conference Board. He leads a team of almost two dozen economists in New York, Brussels, and Beijing who produce a range of widely watched economic indicators and growth forecasts as well as in-depth globa...Full Bio

Carol Corrado
Senior Advisor and Research Director, Economics Program
The Conference Board

Carol Corrado is senior advisor and research director in economics at The Conference Board, where her primary focus is measuring intangible capital and analyzing innovation and economic growth. Corrado coauthored key papers on the macroeconomic analysis of intangible investment and capital, inclu...Full Bio

Xiaohui (Janet) Hao, Ph.D.
Senior Economist
The Conference Board

Janet Hao is a senior economist with the economics program of The Conference Board. She specializes in research on innovation, intangible assets and economic growth. In particular, she measures investment in innovations by commercial banks, investment banks, and insurance companies.

She a...Full Bio