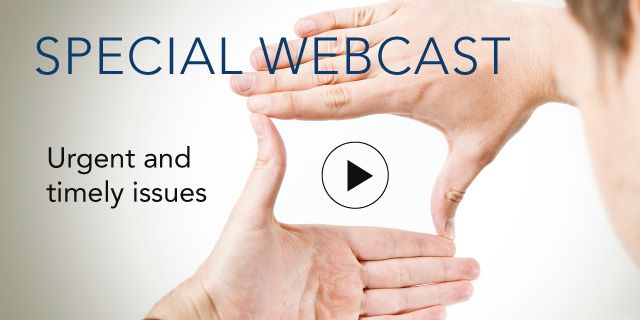 Recovery in the U.S. Workforce: Implications for the Labor Market and Talent Management Strategies

24 May, 2010 | (01 hr)
Sign In to access this Webcast
With employment in the United States increasing in the first quarter of 2010, a moderate recovery in the labor market appears under way. However, The Conference Board's outlook for the U.S. is forecasting the unemployment rate to remain above 9.5 percent through 2011, while the Employment Trends Index has been signaling a return to employment growth. A closer look at the numbers behind these forecasts illuminates the various components of a labor market recovery.
We will discuss what needs to happen for full labor market recovery, and provide some thoughts about what to look for in the coming months, including a closer look at which occupations are more likely to survive the downturn, and what this implies for the outlook for compensation costs.
This webcast will discuss:
Insights from The Conference Board's Employment Trends Index
A comparison of employment growth rates by occupation
The implications for labor costs and talent management strategies
Audience: This webcast is designed for human resources and talent management professionals responsible for recruiting, hiring, workforce planning, development or compensation & benefits. Executives and business leaders responsible for strategic level personnel decisions will also find it useful.
Speakers
Russell Morris
Vice President, US Councils
The Conference Board

Russell Morris is the vice president of US Councils at The Conference Board. He leads an amazing team that supports and engages almost 3,000 senior executives in a broad array of executive peer-learning networks. From its first Council on Personnel in 1927 to its latest Council on Intelligent Aut...Full Bio

Christopher Woock

Christopher Woock is a former Researcher in the Human Capital Program and a former labor economist at The Conference Board. His research explores the links between human capital and business performance, including assessing the implications of labor market trends for talent management strategies;...Full Bio