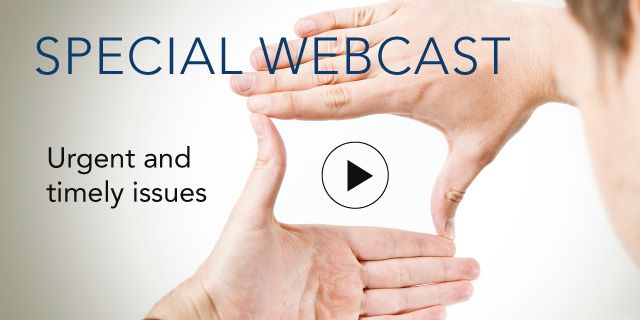 Key Findings from The 2010 Philanthropy Agenda Survey
The Continuing Impact of the Economic Downturn on Corporate Giving
28 April, 2010 | ()
Sign In to access this Webcast
The Conference Board's annual Philanthropy Agenda Survey asks companies to look to the coming year and share their plans for corporate giving. The 2010 Philanthropy Agenda, to be released later this spring, provides detailed analysis of the ways that 114 major U.S. companies are adjusting their community involvement initiatives in response to the economic downturn.
Join the report's author, Carolyn Cavicchio, for a pre-release look at the report's findings.
This webcast will discuss:
How 2010 plans for giving by U.S. companies continue to be affected by the global economic downturn.
A breakdown of responses by industries and industrial sectors.
The impact of the economic environment on specific programs, beneficiary groups, and geographic regions.
Speakers
Carolyn Cavicchio (Moderator)
Vice President
S&P Global Foundation

Carolyn Cavicchio, director of corporate responsibility and vice president of the S&P Global Foundation, has a significant background in creating, transforming, and implementing philanthropic, nonprofit, and employee engagement programs. She recently joined S&P Global fro...Full Bio