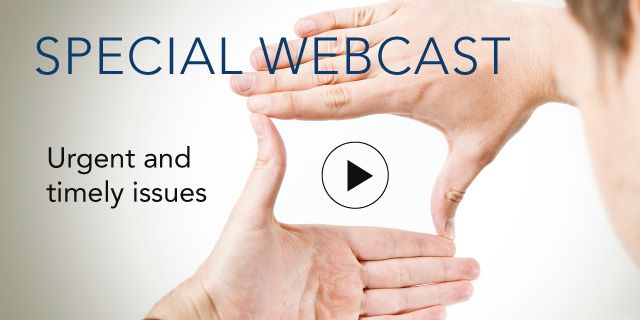 The Changing Productivity Story: Trends in Productivity, Employment, and Growth

25 March, 2010 | (01 hr)
Sign In to access this Webcast
The global recession has played out very differently in terms of productivity growth around the world. In January, The Conference Board released its annual update of productivity growth for 123 economies representing 97 percent of the world's population and 99 percent of global output. With China in the lead, most emerging markets fared better than advanced economies. Meanwhile, Europe turned negative and fell far behind the United States; while improvement is forecast in both regions, these look likely to be jobless productivity recoveries.
This webcast will discuss:
What are the national and regional differences in productivity as we emerge from the recession? Are gaps narrowing?
Is there still more productivity growth possible through new technology? Can companies catch a new wave of innovation?
Will the US experience a significant change in the cyclical dynamics of productivity?
Speakers
Martin Neil Baily
Senior Fellow, Economic Studies and Bernard L. Schwartz Chair in Economic Policy Development
The Brookings Institution

Martin Baily, chairman of the Council of Economic Advisers during the Clinton administration (1999–2001) and one of three members of the council from 1994 to 1996, focuses on issues of globalization, productivity and competitiveness, Social Security reform, and U.S. economic policy.

...Full Bio

Bart van Ark (Moderator)
Senior Advisor
The Conference Board

Bart van Ark is a Senior Advisor of the Economy, Strategy and Finance (ESF) Center at The Conference Board. From 2008 until September 2020 he was Chief Economist and Head ...Full Bio