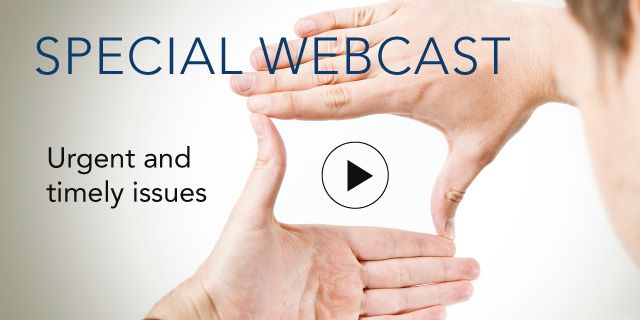 The Conference Board's 2009 Corporate Contributions Report –
Pre-Release of Key Findings

29 September, 2009 | ()
Sign In to access this Webcast
The Conference Board's annual Corporate Contributions Survey is the oldest and largest survey of charitable giving by major U.S.–based companies. The 2009 Corporate Contributions Report, to be released later this fall, provides detailed analysis of the 2008 contributions made by 166 companies, constituting the majority of corporate contributions by U.S. companies that year.
Join the report's authors, Carolyn Cavicchio and Judit Torok, for a first look at the report's findings.
This webcast will discuss:
How giving by U.S. companies changed from 2007 to 2008, both in total dollars contributed as well as giving as a percentage of pre-tax income and sales.
Giving by industries and industrial sectors.
Giving to specific beneficiary groups.
A breakdown of giving for B2B vs. B2C companies
International giving by U.S. companies, including information on sources of international support, criteria for determining international grants, and which regions receive the most support.
Projections for changes in giving from 2008 to 2009.
Speakers
Judit Torok
Senior Research Analyst

Judit Torok is a senior research analyst at The Conference Board. Torok is responsible for data analysis for several annual publications of The Conference Board, including Top Executive Compensation, Directors' Compensation and Board Practices, and the CEO ChallengeFull Bio

Carolyn Cavicchio (Moderator)
Vice President
S&P Global Foundation

Carolyn Cavicchio, director of corporate responsibility and vice president of the S&P Global Foundation, has a significant background in creating, transforming, and implementing philanthropic, nonprofit, and employee engagement programs. She recently joined S&P Global fro...Full Bio