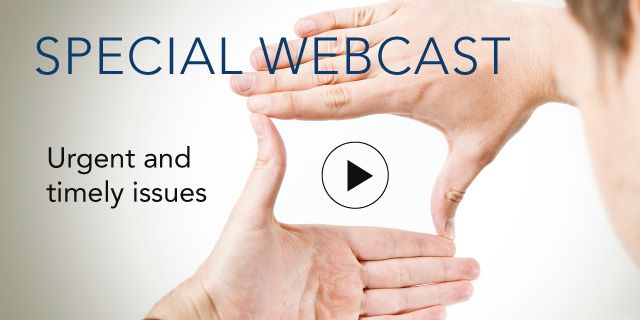 Business Ethics and Compliance–Effective Best Practices in Challenging Times

24 June, 2009 | (01 hr)
Sign In to access this Webcast
Public trust in business leadership is low, and scrutiny by regulators, investors and the press is increasing at the same time that ethics and compliance budgets and resources are tightening. This webcast will discuss how maintaining an effective program in these challenging times requires us to make the most of existing resources. Doing so calls for developing low-cost but effective training and communications plans, accelerating coordinated efforts with human resources, audit, legal and other in-house resources, and digging deeper to analyze our existing data and measurements, including helpline trends and surveys.
This webcast will discuss:
Developing effective ethics and compliance communications and training, including reviewing and updating your Code of Conduct.

Using benchmarking data — including how best to analyze and benchmark your in-house surveys and helpline data.

Integrating ethics and compliance with human resources and corporate responsibility.
Speakers
Joan Elise Dubinsky
Director of Ethics
BAE Systems, Inc.
Formerly Chief Ethics Officer
International Monetary Fund

As of June 2009, Ms. Dubinsky serves as Director of Ethics for BAE Systems, Inc., based in Rockville, Maryland. She is charged with integrating the ethics functions of the U.S. and U.K. organizations, consistent with the recommendations of the Woolf Commission, BAE's business strategy, and ...Full Bio

Ed Petry, PhD (Moderator)
Program Director
The Conference Board
Vice President
Ethical Leadership Group